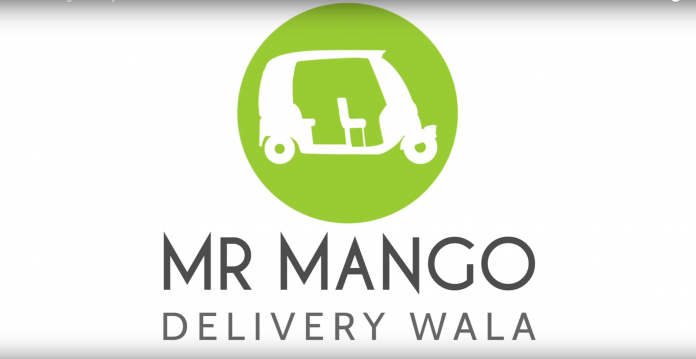 Mr Mango Delivery is now available to deliver the highest quality authentic Asian goods across the UK.
Authentic Asian Online Supermarket Mr Mango Delivery has now become available to a national audience.
In the short period of two years, Mr Mango Delivery has rapidly developed from a local grocery delivery service to a national organisation.
With the company delivering nationwide, British Asian and Non-British Asian families can experience restaurant quality South Asian cuisine in the comfort of their own homes.
Previously, British Asian families across the country were forced to do two shopping trips; one at their local supermarket and another at a specialist store. Mr Mango alleviated that by providing everything a family would need for their weekly shop, from branded products to Halal meat.
Meanwhile, Non-British Asian families were missing out on the essential ingredients that prevent their home cooking from reaching the levels they find when eating out.
The Mango Mission is simple: to provide first class customer service, the highest quality products at exceptional value and save customer's time by eliminating the stressful experience of shopping.
Deliveries can be made throughout the UK apart from the following areas:
Northern Ireland, Channel Islands, Isle of Man, Scottish Highlands and Islands, Scilly Isle
To experience this service first hand visit http://www.mrmangodelivery.co.uk/.
About Mr Mango
Mr Mango Delivery, the authentic online grocery delivery service, opened its doors in 2015 after spending 2 years trialling the business with family and friends.
From the humble beginnings of operating with a single van, the company has been meticulously building its infrastructure over the past year in preparation for its national launch; that time has finally come.
This has included constantly innovating the mrmangodelivery.co.uk website for customer ease, creating a substantial social media presence and undertaking the logistical challenge of providing a national delivery service.
Founder of Mr Mango, Ali Mohammed said:
"We have built our business model, which offers an alternative choice to the larger supermarkets, by offering consumers to enjoy fresh produce regularly and delivered the very next day through our Delivery Partner DPD."
The Mango mission is simple: provide first class customer service, provide exceptional value and save customer's time by eliminating the stressful experience of shopping.
Mr Mango's online shelves are stocked with groceries ranging from lentils, spices, rice, flour, fresh vegetables, oils, tinned food and much more.
We are proud to announce that we also offer fresh HMC approved Halal Meat and use state of the art packaging technology to ensure that our meat is delivered to your door fresh and within the temperature range required for chilled items.
The company is working on offering recipes soon. So, customers can buy the best quality ingredients and know exactly what to do with them allowing them to create the ultimate South Asian dining experience.