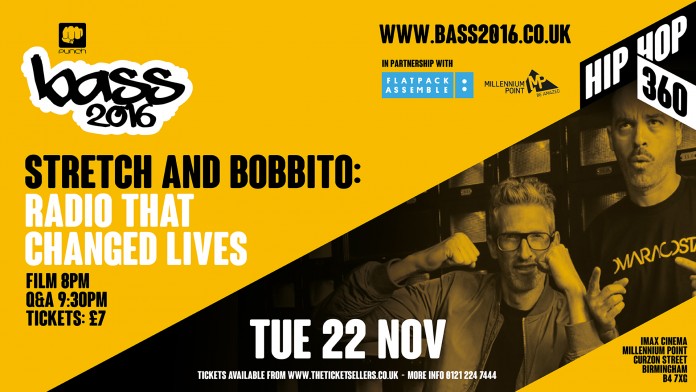 November has been a month filled with celebration of Hip Hop music as the BASS festival has now returned to Birmingham. Dedicated to Hip Hop 360, who aim to commend street level black music and culture in every way.
Many well known Hip Hop legends have been gracing stages all over Birmingham, including the likes of DJ Jazzy Jeff, Diamond D, DJ Bobbito and Stretch Armstrong. The festival itself
lasts two weeks, which is full of many performances and Q&A sessions.
BASS Festival comes from the UK's leading music agency, Punch Records, which has been running festivals and events for over 15 years.
We have the pleasure of having a pair of tickets to view the UK premiere screening of Stretch And Bobbito: Radio That Changed Lives. The US Hip Hop legends DJ Bobbito and Stretch Armstrong will be there themselves and also be available for a Q&A session after the screening.
For a chance to win a pair of tickets to this highly anticipated event, all you have to do is follow our Twitter page: @TheAsianToday and retweet our competition tweet. The winner will be announced on Monday midday.
Good Luck to all of the participants!