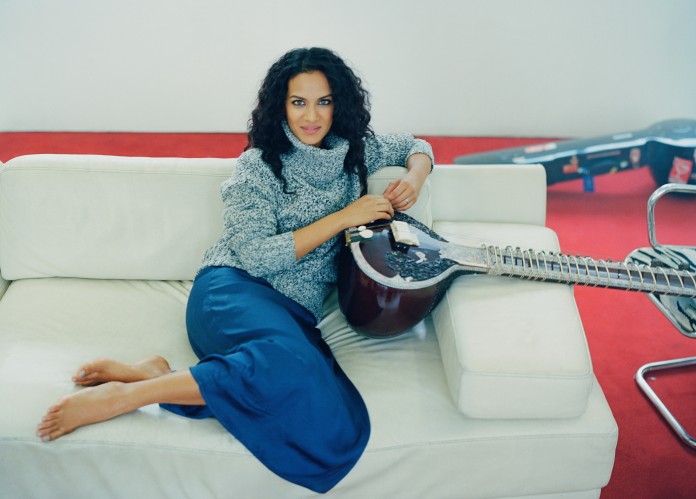 Anoushka Shankar returns to Birmingham, bringing her new album, Land Of Gold, to Symphony Hall on Thursday 10 November.
Daughter of the legendary Ravi Shankar, Anoushka Shankar is internationally acclaimed for her dynamic and spiritual musicality. Pushing the limits of her instrument, not only in the traditional Indian Classical form, she continues to break boundaries by working with new sounds and art forms.
Through her bold and collaborative approach as a composer, Anoushka has garnered several prestigious accolades, including five Grammy Award nominations, recognition as the youngest – and first female – recipient of a British House of Commons Shield and credit as an Asian Hero by TIME Magazine. Most recently, she became one of the first five female composers to have been added to the UK A-level music syllabus.
Anoushka returns to Birmingham with an innovative, cutting-edge programme, addressing themes of movement, asylum, and refugees – a topic that deeply inspired the creative process whilst composing the music for her new album, Land of Gold.
For your chance to win, email your name and number to events@deliciouspr.co.uk by 12 noon on WEDNESDAY 9TH NOVEMBER 2016.