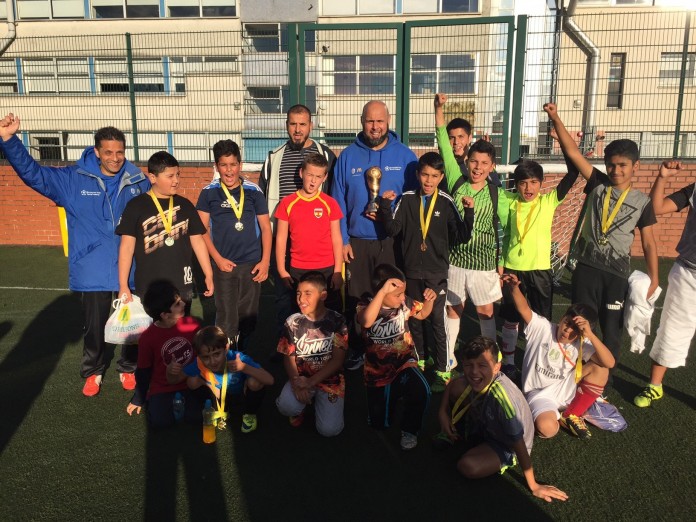 On Sunday, 2nd October Juniors Academy Of Birmingham Sports (JABS) organised their annual under 11s tournament in aid of Medical Relief International's projects for the disabled in Gaza Palestine.
The event brought together children from across Birmingham, beautifully displaying the diversity of the city with children from a wide array of ethnic and religious backgrounds, all united in the name of football for charity.
Tas Hussain, Medical Relief International's CEO said: "Huge credit goes to Mohammed Ali and his team, a group of professional British Asians who take time out to voluntarily support, nurture and inspire our children from inner city backgrounds to get involved with football and other sports. Not only does this provide a vehicle through which they can channel their energy but as the CEO of a medical charity I am delighted to see the promotion of health and fitness among our youth at a time when obesity levels in our city are dangerously high."
Mr Ali and his team at JABS have been working tirelessly in the community for a number of years regarding it as their personal responsibility to support children and young people in Alum Rock and it's surrounding areas at a time when facilities for the youth are few and far between.
They do not receive any external funding for their work and all of their costs for the events, activities and initiatives they implement are all forms of expenditure they personally address.
Mohammed Ali, Founder of JABS said: "we do this work for the children. We know under the right direction, leadership and with the right skills not only will some of them go on to be inspirational professional footballers like our chief guest Easah Suliman Captain of Aston Villa and England under-19's who came down to support the event, but whatever they do their life will be further enriched by having a love for football with in it."
The event, one of the largest community football tornaments in the city was supported by West Midlands Police, West Midlands Fire Service and many Birmingham City Councillors all of whom commended JABS B8 for putting together such a wonderful tornament that brought communities from across Birmingham together on an amazing sunny Sunday.
Dr Wleed Haq, Chairman of Medical Relief International said: "Funds received by Medical Relief International from this event will go to help purchase sports equipment for the Shams Al Ammal School in Gaza which supports 120 children and young people with multiple physical disabilities.
From the bottom of our hearts, we are immensely greatful to JABS the organisers for choosing us as their charity of choice and our immense gratitude also goes to the attendees for giving so generously to this worthy cause."
In his concluding address, Mr Ali stated: "An absolute amazing day and tournament for the Under 11's teams that keenly contested for the JABS B8 FC Trophy. Congratulations to BYSA who were the eventual winners in sudden death penalties.
"I would like to thank the teams, their coaches for the way their players conducted themselves both on and off the pitch. The England U19's captain Easah Suliman took time out before flying out to encourage and share his experience. I also wish to thank the sponsors (Pathway Group, Big John's, Pak Supermarkets, City Express and Sam&Harry's).
"A huge shout out also to West Mids Police, Fire Service, Med Relief International, parents, spectators, friends, families and Cllr's for their support."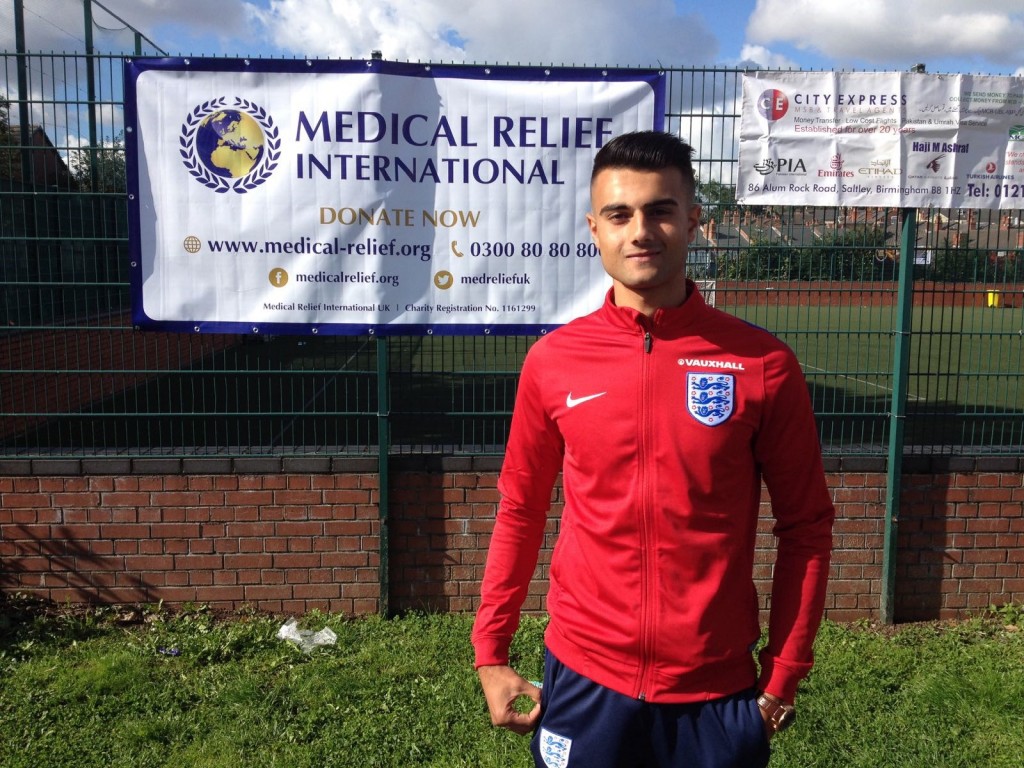 To find out more information about and to support Medical Relief International's life-changing projects please follow them on Facebook:
facebook.com/medicalrelief.org
or call: 0300 80 80 800