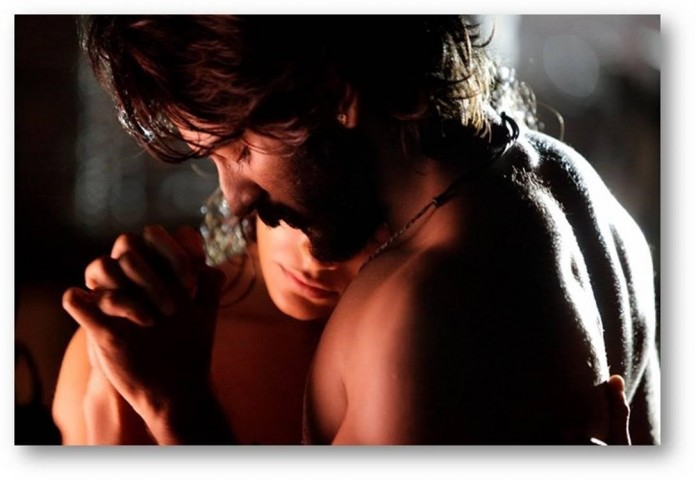 Wednesday 21st September 2016, London, UK – In this tribute to the love between soul mates, this passionate love song of the decade from Mirzya will transform you to a beautiful world of unbridled passion and ecstasy very aesthetically. It creates a lasting imagery of two people completely in love oblivious to the turmoil around their relationship.
A pleasant blend of folk tunes and electronic music, Chakora briefly documents Harshvardhan Kapoor and Saiyami Kher's tale of love and passion. Mirzya is based on the folk legend of Mirza-Sahiban and Chakora rightfully adds drama to the flavour of the historic saga.
Composed by Shankar, Ehsaan, Loy, the song is written by renowned lyricist Gulzar. Singers Mame Khan, Shuchismita Das and Akhtar Chinnal have sung the unconventionally catchy track.
Watch the song video to Chakora here:
Releasing on 7th October worldwide, celebrated Indian filmmaker Rakeysh Omprakash Mehra's latest cinematic masterpiece, Mirzya, will also be receiving its European Premiere at the 60th BFI London Film Festival in partnership with American Express® on Thursday 6th October at 5.30pm.
Joining the visionary director will be leading stars of the film, Harshvardhan Kapoor and Saiyami Kher, at the gala screening, ahead of the film's worldwide release on 7th October.
For tickets to the Mirzya European Premiere at the 60th BFI London Film Festival in partnership with American Express® call or book online:
Telephone Bookings: 020 7928 3232 between
Online: www.bfi.org.uk/lff
Mirzya releases worldwide on 7th October 2016
Directed by Rakeysh Omprakash Mehra and
Produced by Cinestaan Film Company and ROMP Pictures
Join the conversation on:
#Chakora