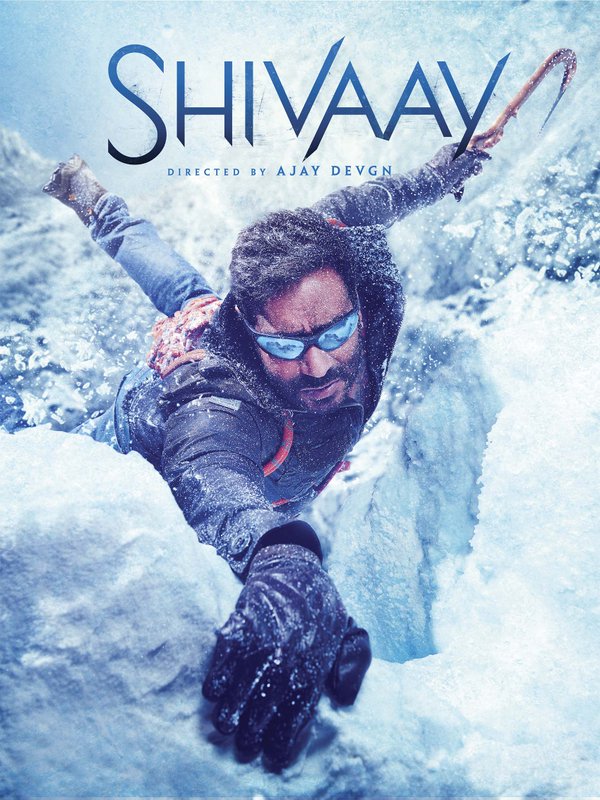 The trailer for Ajay Devgn's newest blockbuster has left Bollywood stunned with its intense scenes, pulsating soundtrack, grating quotes and ethereal religious tones.
The action thriller is one of Devgn's latest directorial projects, produced under Ajay Devgn FFilms. The star, 47, appears in the trailer as a heroic mountaineer whose strength and bravery, but also melancholy and destructiveness, is shown parallel to a voiceover of Devgn praising Lord Shiva.
It creates a mystic intensity, underscored by a heart-racing soundtrack that grows in fervour alongside the scenes of the movie.
Check out the trailer here: https://www.youtube.com/watch?v=poLjq0u4_5A
The cinematography is one to take the breath away, with stunning snowy mountain scenes, city streets and rugged mountainsides. Spliced against high-octane shots of car crashes, helicopter chases and explosions, the trailer provides dizzying highs and lows representative of the two sides of Lord Shiva, destroyer and creator.
Although the trailer doesn't reveal all that much, it is clear Lord Shiva, and by extension Hinduism, will be an overarching theme, comparing the common man and the might he finds amidst his struggles to the might of the gods.
The two female leads, Erika Kaar and Sayyeshaa Saigal, also appear in the trailer too though not for as long, with the main focus being on Devgn.
The trailer has received support from Amitabh Bachan who tweeted that he found it "stupendous" and had personally congratulated AJ. Others influential names such as Ekta Kapoor and Prakash Jha have also tweeted their praise.
Shivaay is slated to hit screens this Diwali and is set for worldwide release.