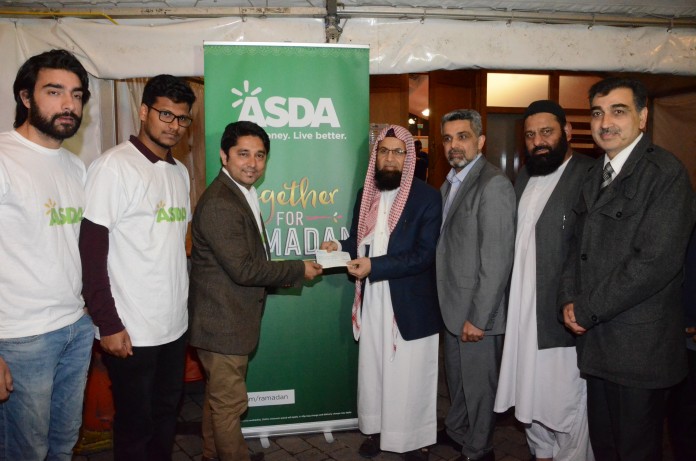 It is well known that Ramadan is an auspicious month where Muslims come together with the aim of reinforcing the pillars of Islam:  spiritual development, peace, generosity and charity.
Keeping this very spirit in mind, Asda joined hands with Wembley Central Mosque to prepare food for the community and break the fast with them.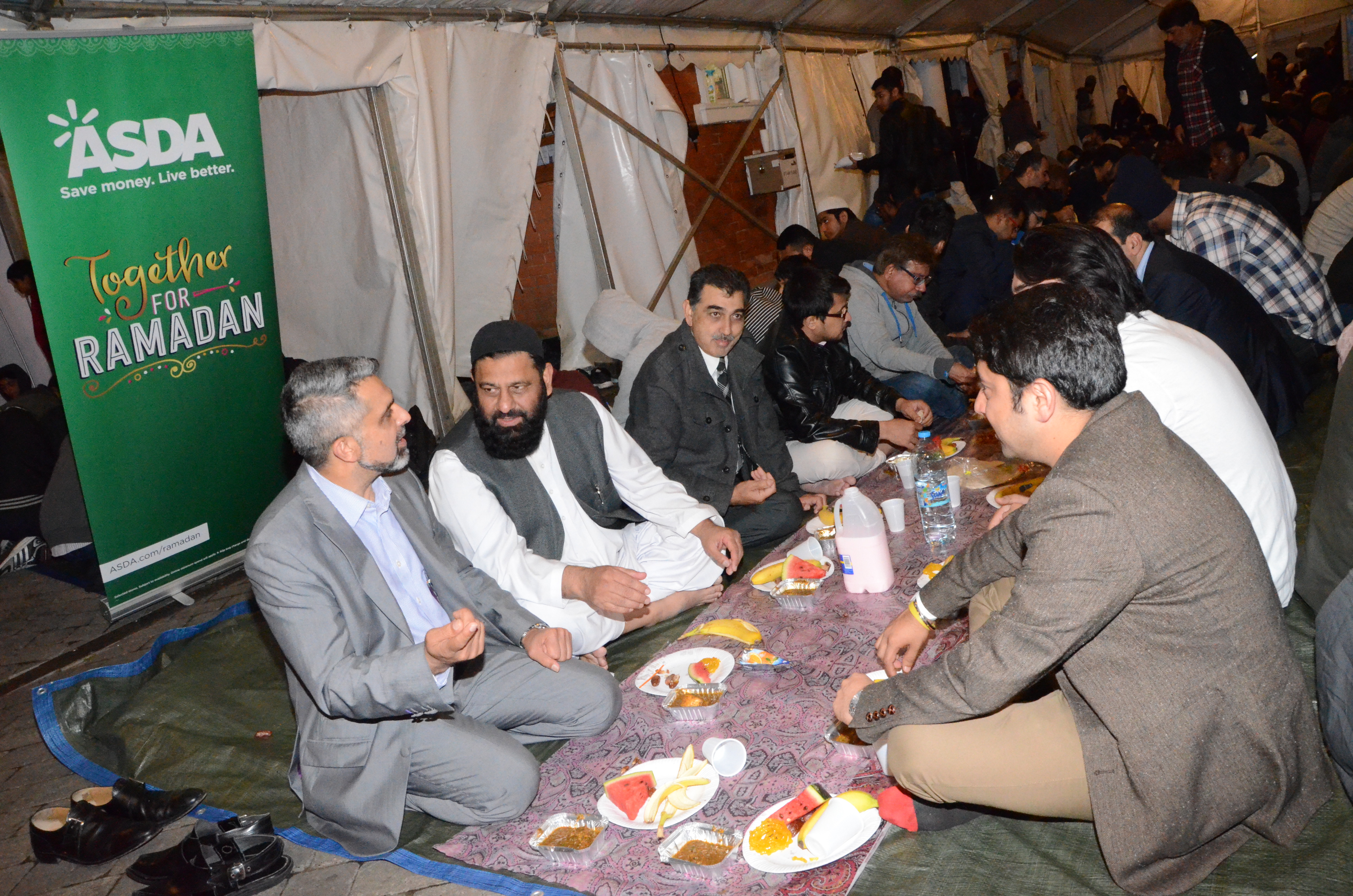 Community members from across London joined the Iftar meal which was served by Asda community colleagues and mosque volunteers along with being attended by community leaders on the 29th of June.
Every year the Wembley Central Mosque serves Iftari to the community – fostering togetherness, sharing and generosity. Asda has always endeavoured to be a part of the community and through the Iftar, integrated with the them and spread the feeling of generosity to all who visited the mosque.
Talking about the Iftar spokesperson from Asda said: "Over the years we have constantly listened to the community, and ensured they get all their food requirements at Asda.
"Ramadan is one of the most important months for us and we understand food is just one aspect of it – Ramadan is also about generosity and togetherness. Partnering with Wembley Central Mosque has brought us closer to the community where we had the opportunity of not only breaking the fast with the community members but also feed those who otherwise cannot afford a wholesome meal.
"The experience for Asda has been truly enriching. Through this initiative we aim to bring together the best of what the month has to offer – hospitality, spirituality, caring for others and a wholesome meal."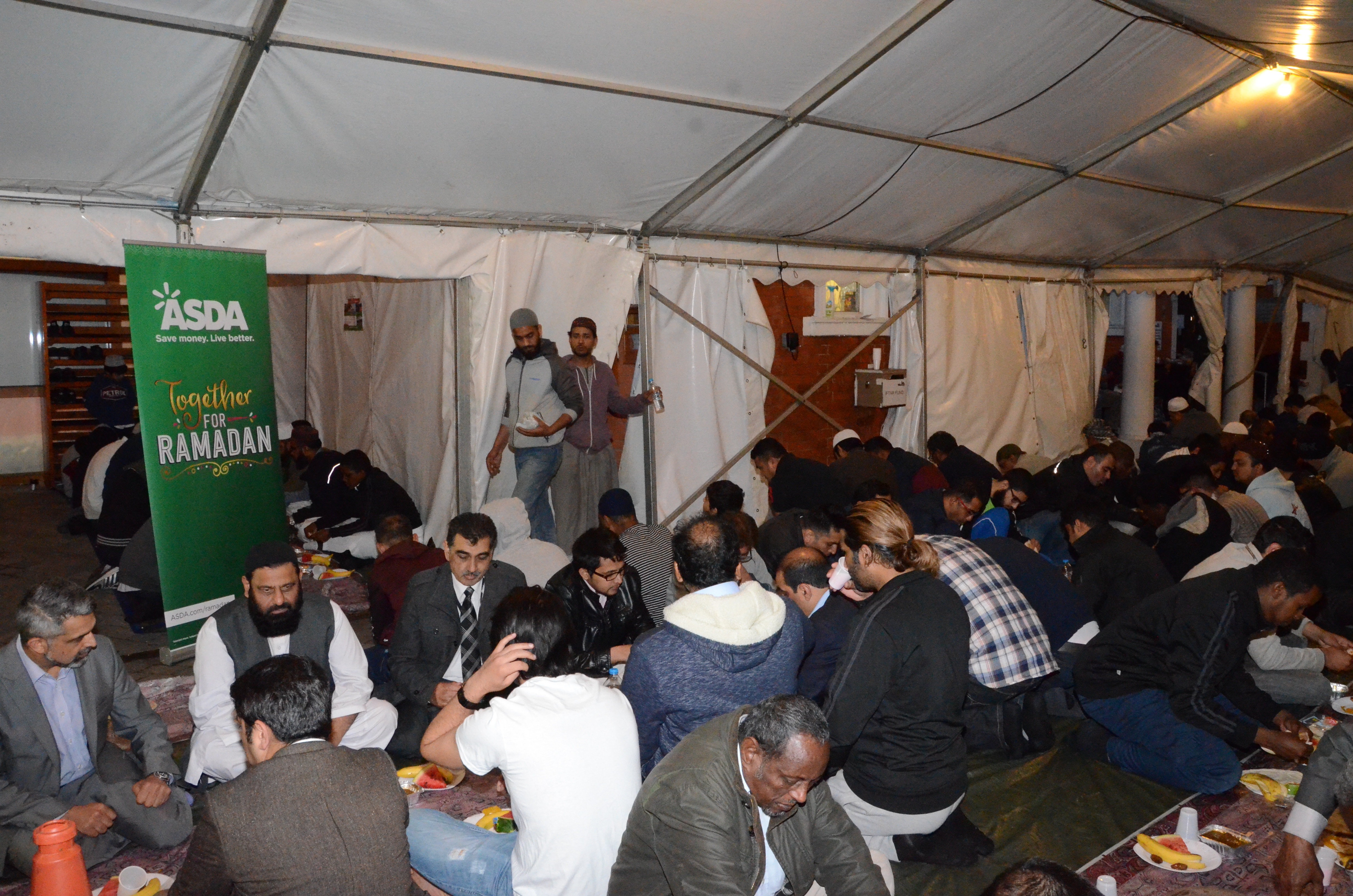 Councillor Mohammad Butt who attended the Iftar said: "The Muslim community is very connected to each other and as you can see everyone here today at Wembley Central Mosque are all sitting down together, on the same floor, eating the same food – it doesn't matter whether they are rich or poor or which religion they belong to.
"I would like to thank Asda because it is organisations like theirs that have understood that it is important to be a part of the community. The people who have volunteered are integral to these communal Iftars, without them we wouldn't be able to sit here together and enjoying this meal. It is important to appreciate and recognise the work they do."
Mosque Manager Sohail Ahmed said: "These Iftars are all about promoting peace and solidarity – of people coming together, and not about which faith or background you come from. It is good that organisations like Asda understand this."
It was heartening to see the entire community come together under one roof irrespective of their backgrounds to share the evening meal and spread the spirit of Ramadan.