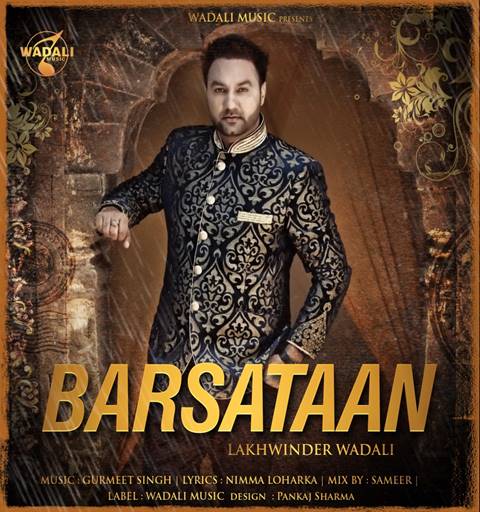 Resepcted punjabi singer Lakhwinder Wadali is back with a new track 'Barsataan out now on Wadali Music. Lakwinder who hails from a musical dynasty holds the fourth generation of the family name and has succeeded in establishing his name all over the world as a sufi, classical singer.
Lakhwinder Wadali born and raised in Amritsar, Punjab was trained by his father Ustad Puran Chand Wadali and Uncle Pyarelal Wadali. He started his professional singing career in 2005 with album Bulla and has gone on to releasing over 10 albums. With over a decade of professional singing he has toured  the world with international tours and many cultural programs in Canada, Pakistan, Dubai and UK. He also featured on PTC Punjab Voice of Punjab's where was a part of the judges panel with Roshan Prince and Sachin Ahuja.
Barsataan, written by Nimma Loharka, music by Gurmeet Singh is a fast peppy romantic number dedicated to all the lovers around the world.
Barsataan is out now on Wadali Music.
Youtube FULL Video – https://www.youtube.com/watch?v=BQzQ-AXj1tE
SONG TITLE: BARSATAAN
SINGER: LAKHWINDER WADALI
MUSIC: GURMEET SINGH
LYRICS: NIMMA LOHARKA