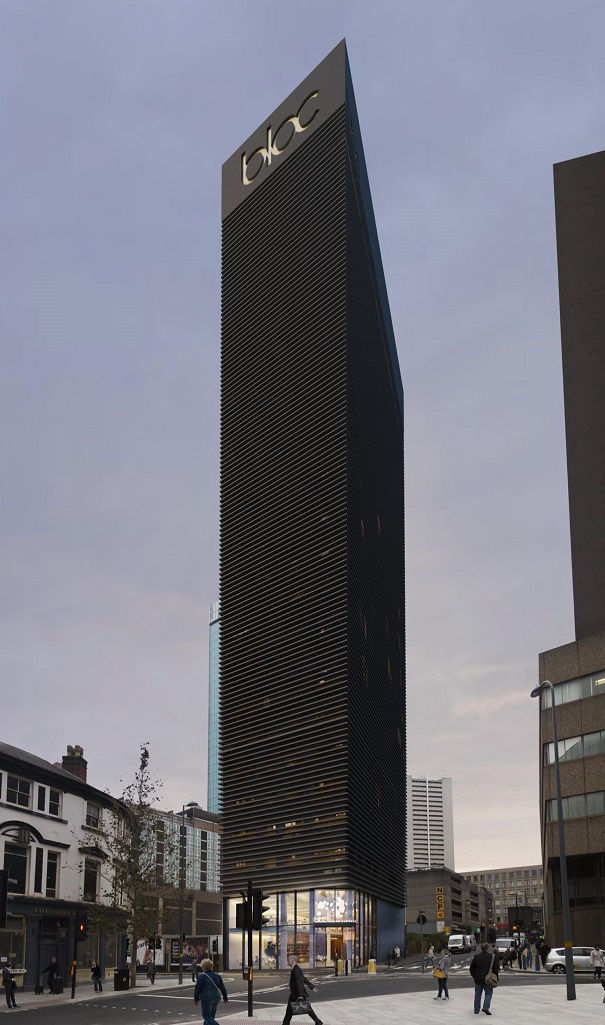 Birmingham is widening its horizon and renovating its skyline by the 270ft, 26-storey hotel that will sit opposite the city's new John Lewis store.
The remarkable development is being planned by boutique hotel group Bloc and designed by Birmingham practice Glenn Howells Architects.
The company, at present, have a 73-bedroom hotel in the Jewellery Quarter and they want to demolish Gallan House in Hill Street. In its place, they want to build a new tower comprising of 238 rooms, which will be called "Bloc Grand Central".
Bloc hotel rooms are designed with a 'pod' or compact perception in mind, which means that all additional fittings and fixtures are eradicated, creating more space and maximising the number of bedroom.
However, the slender triangular design is not for everyone.
It was reported last year that the boutique hotel group were eyeing a mysterious site for their second hotel, in Birmingham City Centre, after the hotel they run at Gatwick Airport. The hotel was proposing an additional 31 apartments to its existing complex in the quarters of Caroline Street quarter's, which was opened in 2011.
They have now put in a formal planning application for the new building which is rumoured to become one of the tallest hotels in Birmingham, surpassing the Hyatt Regency on Broad Street.
It will neighbour the 241-bedroom Holiday Inn and it is also one of the first things that people will see in their line of vision when departing from this side of New Street Station.
The innovative hotel will generate approximately 40 jobs and will also feature a ground floor coffee shop which will be run by an external operator.
Bloc Grand Central, much like its associated site in Jewellery Quarter, will have a diverse contribution, with 194 standard hotel rooms and 44 apart-hotel rooms.
There will be no parking however the group, Bloc have said that it has planned a partnership arrangement for guests with a local car park operator.