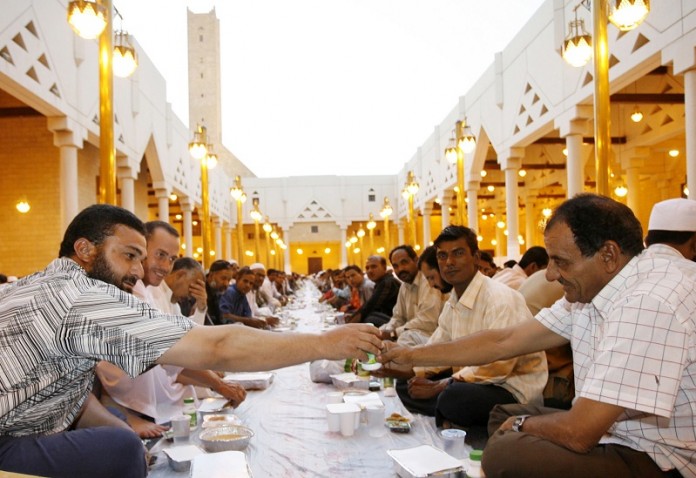 Many Muslims will not eat or drink from sunrise to sunset, which this year, will last up to 19 hours in the UK.
Fasting begins before sunrise with a meal known as Suhoor, and ends at sunset with a meal known as Iftar.
The month of Ramadan is determined by the lunar cycle, as is the Islamic Calendar. It will run from 6th June to about 5th July.
However, the timing is completely dependent on the moon, which is why it shifts each year compared to the Western Calendar.
Previously this year, exam boards announced that key GCSE and A-level examinations were timetabled taking into account the holy month, in the summer.
The Muslim Council of Britain cautioned those who are fasting to be cautious throughout he long and hot hours between sunrise and sunset.
They advise that it is important to drink lots of water between Iftar and Suhoor, as there is a severe danger of dehydration during hot weather.
London's first Muslim mayor, Sadiq Khan, tweeted: "fasting won't be easy, & it's coffee, I will miss the most."
Ramadan is the ninth month of the Islamic Calendar, a month in which the Qur'an was revealed to the Prophet Muhammed (PBUH).
It is a time when Muslims fast during daylight hours. It lasts for either 29 or 30 days.
Fasting is obligatory for all healthy Muslims as one of the five pillars of Islam. It is a trial of patience and endurance whilst abstaining from eating, drinking and sexual relations.
The end of Ramadan is marked by a celebration called "Eid-ul-Fitr" which is the Festival of the Breaking of the Fast where Muslims rejoice the achievement of Ramadan.