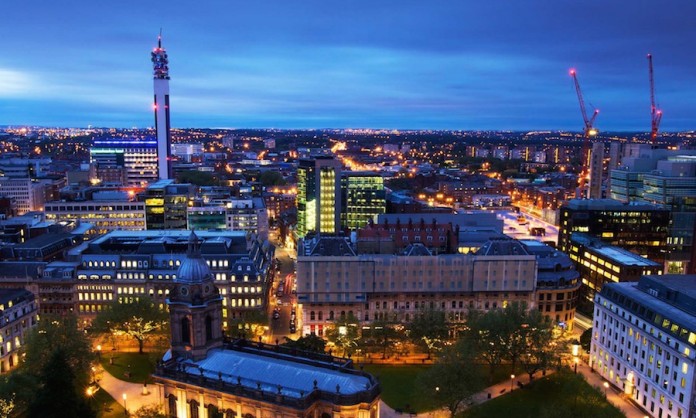 A standard home in Birmingham has leaped £10,000 in value in the past year, according to new data.
Experts called the price increases "eye-watering", completely overwhelmed by the regions rise of 7.9 per cent in the past year. Birmingham has outdone any other West Midlands region.
According to Rightmove, the average price tag on a property coming to market in the city was £136,429, despite qualms of change in regulation that can affect property prices.
The increase of property value is good news for homeowners, whose asset rise is more than £1 every hour, but it is bad news for new buyers who are trying to get on the property ladder.
The price rise comes despite a 3 per cent stamp duty hike for buy-to-let investors, enacted on April 1, which was believed to have a negative effect on the market.
Rightmove Director, Miles Shipside, said: "a rush of buy-to-let investors snapping up properties before the April 1 stamp duty deadline had resulted in "a famine of suitable property and higher prices."
He continued: "Estate agents have perhaps been focused on getting investor sales through to completion before the tax hike, and some may have been surprised by the continuing momentum and scarcity of stock to meet ongoing demand."
"The net effect is eye-watering increases in asking prices in some towns, and is further stretching first-time buyers' affordability even though they are competing against fewer buy-to-let investors in the market."
While properties in Birmingham are rising faster than anywhere else in the West Midlands, the average price in Hereford declined 1.7 per cent to £158,250.
Cities are leading the price rise charts with Manchester the best-performing in the North West, rising by 8.2 per cent to an average of £124,888 in the past year. There was also a 13 per cent rise in Bristol and 3.4 per cent growth in Newcastle.
Croydon saw the largest overall increase, at 18.6 per cent, while in Llandudno, in North Wales, the average asking price for a first-time buyer home has fallen by 7.5 per cent over the last year, to £145,703.