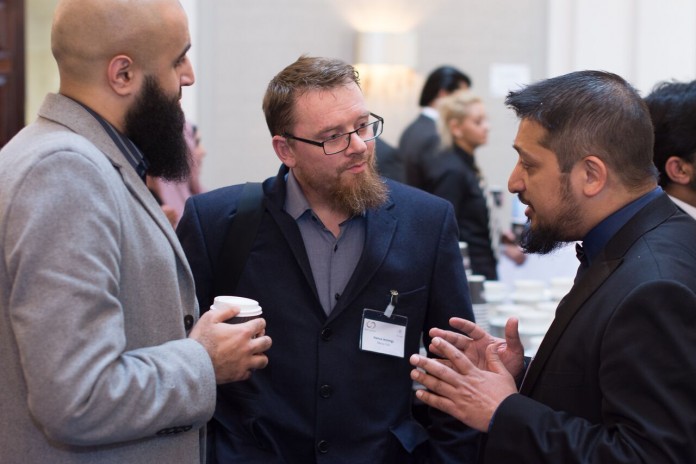 Over 150 businesses took part in MLE Connect in London which discussed and showcased how the Muslim lifestyle sector had grown and evolved over the last decade.
Alongside recognised brands such as Tesco, Asda and Ogilvy Noor, the event brought together businesses, sector experts, entrepreneurs, investors and industry specialists from across the UK.
The conference featured seminars from industry experts, panel discussions and networking sessions across a number of sectors such as fashion, food and drink, travel, media and finance. It is the first event of its kind ever held in the UK.
According to the latest statistics, the Muslim consumer lifestyle market is today one of the fastest growing sectors globally with a recent report estimating the global expenditure on food and lifestyle sectors at £1.2 trillion.
The UK is now seen as a key market for the Muslim lifestyle sector with brands and businesses from the Middle East and Far East keen to connect with consumers.
Tahir Mirza, founder and director of MLE Connect, said: "The entire conference was designed to stimulate debate about how the Muslim lifestyle sector has evolved and how to capitalise going forward.
"The sector provides a huge opportunity for brands and businesses across the UK and the world – and it is only going to get bigger.
"The quality of the speakers and attendees provided a great backdrop to engage this topic further and we were delighted with the success of the conference and how well it was received.
"We are now looking forward to the Muslim Lifestyle Expo in October in Manchester and putting brands and businesses in front of Muslim consumers."
Guest speakers at MLE Connect 2016 included Sultan Choudhry, CEO of Al Rayan Bank, Altaf Alim, Commercial Director of modest fashion brand Aab, Shelina Janmohammed, Vice President of marketing agency Ogilvy Noor, award winning TV producer Navid Akhtar and Moe Nawaz, Mentor and Strategic Advisor to FTSE 100 Leaders.
It took place at the Grand Connaught Rooms in London with Human Appeal as the headline partner.
Last year, the team behind MLE Connect, organised the Muslim Lifestyle Expo 2015 that took place at the Ricoh Arena, Coventry. This year Muslim Lifestyle Expo 2016 takes place on 29-30 October 2016 at Event City in Manchester.
The 2015 event brought together 7,000 visitors from across the UK and 85 exhibitors from countries including Malaysia, Norway, Turkey, USA and South Africa. Earlier this year, the Expo won the Services in Creativity and Technology category at The British Muslim Awards 2016.
For further information about MLE2016 and to attend please contact info@muslimlifestyleexpo.co.uk or call 01772 336 639 or visit http://www.muslimlifestyleexpo.co.uk