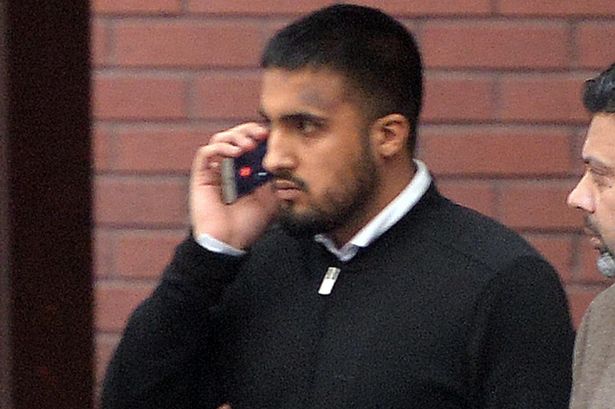 Zubair Hussain: "My children will always carry the psychological burden of this terrible tragedy."
Driver Shammas Rehman will serve just 6 months in jail for the fatal crash that resulted in the death of pregnant mom-of-two Tahira Parveen.
Parveen, 30, who was expecting her third child, was returning after taking her daughter to her first day of nursery, when she was struck by Rehman's vehicle on Heybarnes Road in Small Heath.
The unsuspecting mother was pinned against a wall, which collapsed on top of her resulting in her death.
Zubair Hussain, husband of the late Mrs Parveen expressed anger at the sentence adding: "When a mother's life is taken away, it leads to a huge vacuum that is difficult to fill, especially in this case.
"My children will always carry the psychological burden of this terrible tragedy.
"My faith, family and friends have enabled me to be strong in what is still a devastating tragedy."
23-year-old Shammas rehman was initially charged with causing death by dangerous driving and was due to face trial last month, but his guilty plea to the charge of causing death by careless driving was accepted by the Crown Prosecution Service
The court heard how Rehman had intended to drive the BMW to London after borrowing the car from a family friend who owned a car hire business.
Christopher Hotten QC, defending, added Rehman was unfamiliar with the borrowed car as it more powerful then the vehicle he owned, as well as being a rear-wheel drive.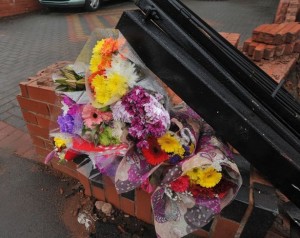 Witnesses at the scene of the crash explained how he lost control of the car which then careened off the road, colliding with the young mother.
Birmingham Crown Court also heard the BMW would have failed an MoT test due to a fault with its Dynamic Stability Control system.
Rehman had spotted the warning light, but dismissed it, adjusting his driving to compensate the fault.
Giving the final verdict, Judge Francis Laird told the 23-year-old: "You lost control and careered into wholly innocent pedestrians.
"The consequences of your behaviour have been catastrophic.
"The impact on the families has been devastating.
"It is beyond belief how families can cope with such tragedy.
"I have read letters from yourself, your father and others.
"The combination of these documents paint a picture of a young man who is decent, law-abiding and sensitive.
"I accept your remorse is not based on the predicament you are in here today, but it's because of a genuine and deep-seated sadness for what happened.
"You appear to be genuinely very sorry for what happened."