 Celebrating 10 Years with 10 Events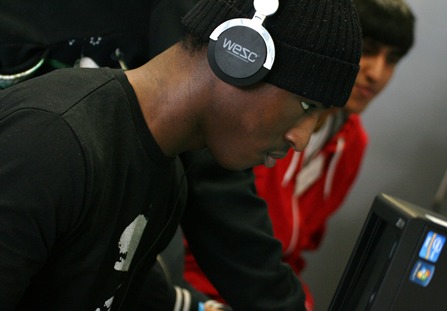 This October, music and arts festival BASS returns to Birmingham to celebrate its tenth anniversary Year BASS 15will celebrate ten years of legends and icons of black music and arts with ten specially curated newevents. Additionally, for the first time in ten years, BASS will host events outside of the city of Birmingham,and will also run alongside the UK's Black History month (October). Its theme this year is Icons; shining aspotlight on black music legends, past and present.
Bass 15 features a programme of 10 iconic events throughout the month of October, with major performances in Birmingham and key venues outside the city. Programmed by Birmingham-based music development agency Punch, Bass 15 will bring unforgettable music experiences featuring specially commissioned new work.
This year's events include:
My Ten Radio – Birmingham welcomes a brand new youth-led radio station ready for broadcast on FM for 28 days. It is an open opportunity for young people aspiring experience/career in radio.
The Lovers Rock Monologues – presenting three living legends who transformed the sound of UK Reggae. The event brings the sound of timeless music from the 80's into theatre for one night only. Featuring Carroll Thompson, Victor Romero Evans and Janet Kay.
The Lowdown – This talk will spark conversations with three pioneering women who have influenced the music industry. The Lowdown is an in-depth Q&A that invites key industry figures to share their creative journeys and expertise.
Desi Dikhana: Bend it like Beckham – BASS 15 presents the power of British Asian Cinema by showcasing the classic 2002 film; BEND IT LIKE BECKHAM. A movie that defines the era of girl power, young love and humour portraying the British-Asian community. This feel good movie became a worldwide hit and is now at the West End. The evening will feature a Q&A with talent from the film.
Future Icons – a special a hip-hop event in London featuring a host of new talent including Age of Luna, Otha Soul and Rachel Foxx. Director of Punch, and curator of BASS 15, Ammo Talwar MBE says: "I'm very excited about this years tenth BASS programme – It's been a great journey and over the past 10 years we have commissioned over 150 artists across the UK. We are passionate about curating a programme that has a national footprint which also expands our audience base"
Bass Festival is globally recognised as a force in the UK's black music and arts scene, bringing a world-class line-up of artists to the region every year since its launch in 2006. BASS focuses on a different theme each year. Past themes have included; Soul, Jamaica, and Revolution.
Over the years, BASS has been instrumental in breaking emerging artists such as Ghetts, George The Poet, JP Cooper, and Professor Green. BASS has also provided a stage for musical stalwarts including Goldie, Jah Shaka, Giles Peterson and Channel One sound-system to new, young and diverse audiences in the region.
Full list of events:
EVENT: LAUNCH EVENT
Alongside internationally renowned photographer, Vanley Burke at Birmingham's leading art gallery
DATE: 27 September
WHERE: IKON Gallery
TIME: 5pm-7pm
COST: FREE (INVITE ONLY)
EVENT: DIASPORA BRITAIN
DATE: THURSDAY 1st OCTOBER
WHERE: MILLENNIUM POINT
TIME: 18.30PM
COST: FREE suggested donation £3
EVENT: MY TEN RADIO
DATE: SUNDAY 4th OCTOBER
WHERE: BIG PEG
TIME: 12:00 – 16:00PM
EVENT: THE LOWDOWN
DATE: TUESDAY 6TH OCTOBER
VENUE: IMPACT HUB
TIME: 18:00 – 21.30PM
COST: FREE
EVENT: ICONS OF R&B: KEITH SWEAT AND BLACKSTREET
DATE: SATURDAY 10TH OCTOBER
WHERE: THE INSTITUTE BIRMINGHAM
TIME: 18:00 – 22:00pm
COST: £30 ADV
EVENT: MAD PROFESSOR MEETS CHANNEL ONE
DATE: FRIDAY 16th OCTOBER
WHERE: THE RAINBOW
TIME: 22:00 – 3:00am
COST: £7 ADV
EVENT: IN SITU: FUTURE ICONS, VOL.1
Line-up; AGE OF LUNA, OTHA SOUL, COOPS, RACHEL FOXX, PLUS ITCH FM'S DJ
DATE: SATURDAY 17th OCTOBER
WHERE: BL-NK, LONDON
TIME: 19:00 – 23:00PM
COST: £7 ADV
EVENT: ICONS OF LOVERS ROCK
Line up CARROLL THOMPSON, VICTOR ROMERO EVANS and JANET KAY.
DATE: SATURDAY 24th OCTOBER
WHERE: THE REP
TIME: 20:00PM
COST: £10 ADV
EVENT: DANCEHALL ROCKS 90's SPECIAL
16 Waterson Street, E2 8HL
brick-london.com
hi @brick-london.com
Line up: DJ ROBBO RANX, plus SPECIAL GUESTS.
DATE: WEDNESDAY 21st OCTOBER
VENUE: JAZZ CAFE, LONDON
TIME: 20:00PM – 1:00AM
COST: £8.00
EVENT: Desi Dikhana: Bend it like Beckham
DATE: SUNDAY 25th OCTOBER
WHERE: THE MAC
TIME: 18:00PM
COST: FREE
Please find full list of events below plus further details via: http://punchbass.com/