 Birmingham's Symphony Hall Dedicates 30th Anniversary Concert to Student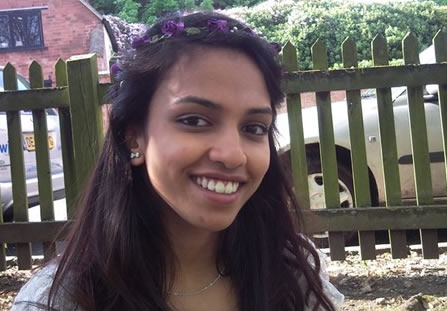 Dorridge Music School, the Heart of England Music Academy is dedicating the concert it is holding in Birmingham's Symphony Hall on Sunday, the 4th of October, to one of its students who died last year. The music and dance concert will be held in memory of its late student Ulrika Dandekar, who died on 31st December 2014 of anaplastic large cell lymphoma at the age of only twenty-one. Some of the money raised at the concert will be donated to Delete Blood Cancer UK, the charity that registers potential blood stem cell donors, as Ulrika had encouraged people to register with them before she died. 
Money from the concert will also be donated to Birmingham Dogs Home and the healthcare charity 'Kissing it Better'. The concert will have choirs, dancers and over three hundred musicians taking part. It will span the genres, from Rock to Classical, and will have special guest appearances from ELO drummer Bev Bevan and Angelo Starr, brother of Motown legend Edwin Starr. Up and coming opera singer Faith Turner, the Town Hall Gospel Choir and a Rat Pack tribute act will also be performing. 
Praising the school for dedicating the event to her daughter, Ulrika's mother Ursula said: "Riya had performed in last year's DMS Concert at the Symphony Hall. This year's tribute is a beautiful way of remembering her whilst continuing her legacy to raise awareness of how quick, easy and simple it is to register as a blood stem cell donor with Delete Blood Cancer UK".
Speaking about the event that she has organized, Leigh Perry, the principal of the DMS Heart of England Music Academy, said: "I am a huge supporter of both cancer and animal charities and I'm delighted to be supporting these amazing charities this year as well as continuing the campaign to raise awareness and find more potential donors to register with Delete Blood Cancer UK."

Thanking the school for using the event to raise funds for the charity, Miquel Leon, Head of Fundraising at Delete Blood Cancer UK, said: "It is wonderful that the school is donating some of the money raised at this amazing event to Delete Blood Cancer UK. It is a wonderful tribute to Ulrika who, despite being very ill, wanted to help others find lifesaving donor matches by raising awareness of registering as a potential blood stem cell donor."
The concert starts at 7pm and tickets are priced at £18.50/ £15.50 and £6 in the grand tier, and can be purchased at:
www.thsh.co.uk