 #asianwomanmeanbiz On Twitter Every Wednesday at 7-8pm
On Monday 22nd September Asian Women Mean Business were invited to be one of the exclusive exhibitors at NatWest London Focused Women's Academy. Most of the event was a market place where female-led businesses could network and learn from the whole host of business support and information available. 
We were in excellent company and joined by experts from Companies House, Intellectual Property Office, City Business Library, GLE, OLMEC for Social Enterprise, Portobello Business Centre, National Black Women's Network, Mumpreneurs Network and Spinna Network to name but a few.
We'd love to introduce you to some of the amazing organisations that we met who are keen to raise awareness in our community.
WE Connect Europe. Led by the charming Maggie Berry, www.weconnecteurope.org connects female owned businesses that can supply to large corporations and public sector organisations. So if you have a service or a product that can be supplied to larger organisations do contact WE Connect to see what opportunities are available.
SP!NNA. Founded by Rupa Ganguli, www.spinna.org supports the growth of women designers and artisans across the fashion and textiles industry by linking them and providing training, mentoring and business opportunities. If there are any fashion designers, textile producers who would like specific support and advice SP!NNA is the organisation for you!
Olmec. www.olmec-ec.org.uk is a BME led Social Enterprise which champions race equality through economic and social justice. They offer a range of support from employment support, community engagement to helping women set up social enterprises for themselves! Please do have a look at their website.
GLE. www.gle.co.uk. GLE offer a range of services, unsecured loans to start up business that have been denied funding from banks, mentoring and growth funding for businesses that want to expand.
City Business Library, London. The only public library for business information offering free access to the UK's most comprehensive collection of business databases and publications, including general start up advice, information on market research, plus national and international coverage for statistics, company data and business news. Visit them Mon – Fri 9 – 5pm no membership needed.
The Intern who Doesn't Want to Leave!
It's hi and bye from me, the intern and first employee (I like to proudly add) of AWMB. The last few months have been fast-paced and fun as I've taken over their social media, worked with innovative entrepreneurs and rapidly gained support for my new blog on their site that explores cultural and gender issues in business, which you can read for a more detailed account of my internship. I am now returning to the, oh, so strenuous student life, but will still have a presence with AWMB online. You can't get rid of me that easily guys!
Saijal Reahal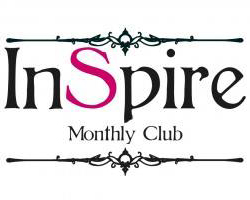 Inspire Monthly Club
We have launched our monthly club! For just £10 a month you will get access to a live monthly webinar with an expert to help you develop and grow your business, our exclusive online forum that will you to network with other like minded women and free expert consultations to help you! For more info visit our website: www.asianwomenmeanbusiness.com