 SUNDAY 12TH OCTOBER
Irwin Mitchell will be offering the local community a range of free health checks, including CPR training and an opportunity to speak with experts from a number of charity organisations including Stroke Association, Headway, Alzheimer's Society, British Heart Foundation and IME.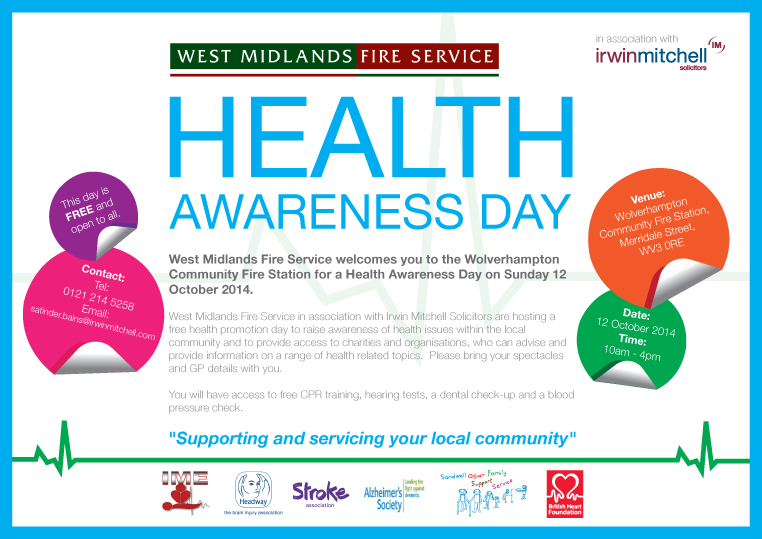 West Midlands Fire Service welcomes you to the Wolverhampton Community Fire Station for a Health Awareness Day on Sunday 12 October 2014.
West Midlands Fire Service in association with Irwin Mitchell Solicitors are hosting a free health promotion day to raise awareness of health issues within the local community and to provide access to charities and organisations, who can advise and provide information on a range of health related topics. Please bring your spectacles and GP details with you. You will have access to free CPR training, hearing tests, a dental check-up and a blood pressure check.