 Issue 186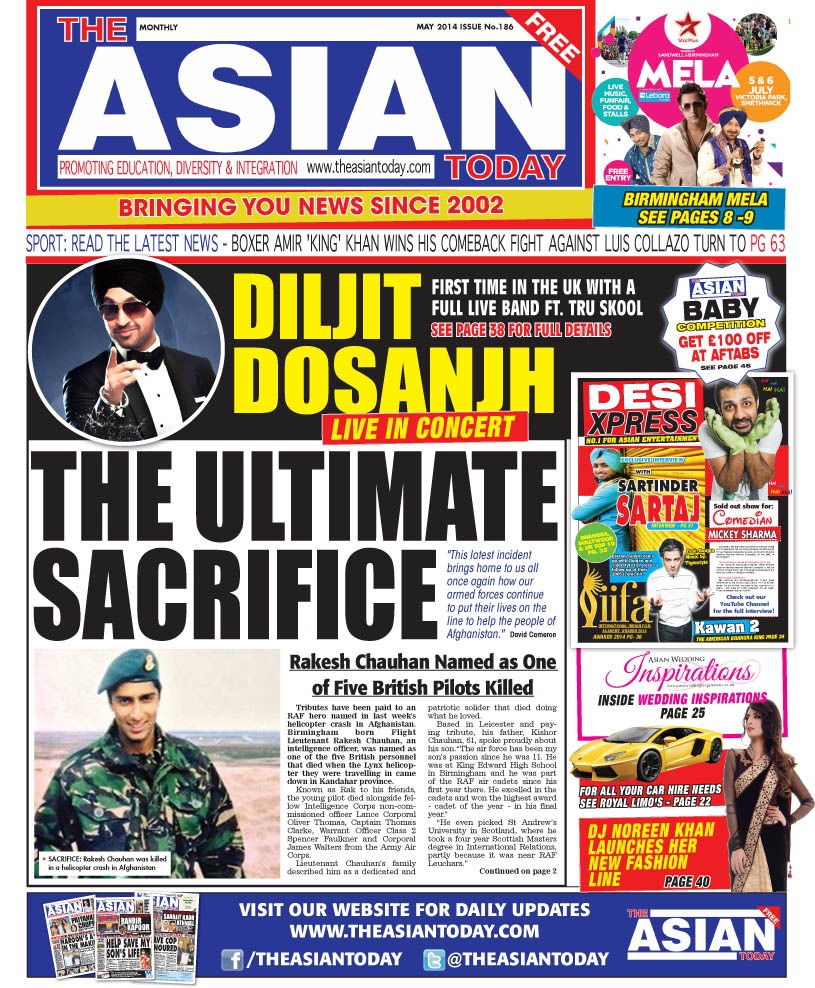 Welcome to the May issue of The Asian Today! We have a packed issue brimming with local news, events and sport.
Having successfully become media partners of various events, including the Birmingham Mela, the BCABA Awards and the BDO British Indian Awards – we are keeping you up to date with events that matter.
This issue we bring you heartfelt tribute to Flight Lieutenant Rakesh Chauhan who gave the ultimate sacrifice whilst in Afghanistan. We also bring you the highlights of what is being seen as a very successful and vibrant Vaisakhi Mela at Handsworth Park.
Our DesiXpress supplement had the privilege to speak to Sufi sensation Satinder Sartaaj about his historic tour which ended at London's Royal Albert Hall along with a look back at the IIFA Awards held in Florida.
Our Day in the Life of feature saw a detailed glimpse in to the life if to Minister for Faith and Communities, Baroness Sayeeda Warsi – check out the full interview on page 42.
We also carry on with our exclusive wedding section which includes a look at the evolution of Desi weddings.  
Last but not least, make sure you check the sports section where we report on Amir Khan's smashing victory against Luis Callazo and the latest in the IPL.
As always keep up to date with the latest news on the website as well our
Facebook and Twitter pages.