 Sony ranks 2nd whilst Tata is 3rd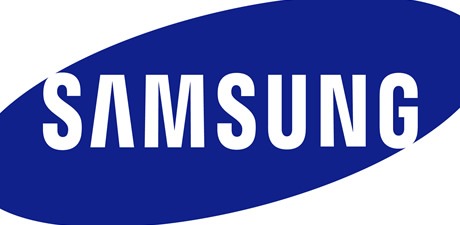 India's much anticipated and most rigorous brand evaluation, The Brand Trust Report, India Study, a comparison of the trust held in brands, has been released for 2014. Samsung has emerged as India's Most Trusted brand this year. Sony ranks as India's 2nd Most Trusted Brand followed by Tata which has ranked 3rd this year. In 2013, the three brands had ranked second, third and fifth respectively. LG, ranks 4th in this year's list, followed by the three year leader, Nokia, at 5th place. Hewlett Packard move up fourteen ranks over last year to become India's 6th Most Trusted Brand and Hero leaps seventy-nine ranks to become India's 7th Most Trusted. Honda is at rank 8th, followed by Reliance at 9th. Mahindra betters its last year rank by sixty-nine places to get ranked as India's 10th Most Trusted brand.
The Brand Trust Report, the fourth in its series, is the result of a comprehensive primary research conducted on the proprietary 61-Attribute Trust Matrix of TRA (formerly known as Trust Research Advisory). This year's study involved 15000 hours of fieldwork covering 2500 consumer-influencers across 16 cities in India and generated 5 million datapoints and 20000 unique brands from which the top 1200 brands have been listed in this year's report. These brands have been classified into 284 different categories as against 213 categories in 2013. The 244-page report is available for Rs. 14000/-.
N. Chandramouli, CEO, TRA, said on the occasion of the report's launch, "Samsung has grown steadily in trust ranks over the last four years – 5th in 2011, 4th in 2012, 2nd in 2013 and has reached India's Most Trusted rank this year. When a brand focuses on its trust with intensity, apart from trust the brand gains in market-share, product premium and acceptance of new products as an automatic by-product. Samsung's strategy of focusing on the core intangibles of its brand is evident from its climb to leadership in BTR 2014."
An analysis of the 100 Most Trusted Brands in 2014 revealed that most brands were represented from Diversified with 11, Consumer Electronics with 10, Bath/Beauty with 9, Mobiles with 8, 4-Wheelers, Telephony, and 2-Wheelers with 4 each, and Personal Technology, Sportswear and Aerated Drinks with 3 brands each.
"Among the top 100 Most Trusted brands, 75 were net gainers while 25 took a fall. The gainers gained an averagSamsung is India's Most Trusted Brande of 86.23 ranks, while those that fell took a dip of 27.16 ranks on average, showing that the average gain among the top hundred beats the average loss in ranks by 317%. A connected surmise could be drawn that in the year that was slow for many, brands took the opportunity to focus more on their trust intangibles, scoring points in the process. For long term sustainability and success, it is important that brands have a long term investment in trust", Chandramouli added.