 The Asian Today Interview by Zeenat Moosa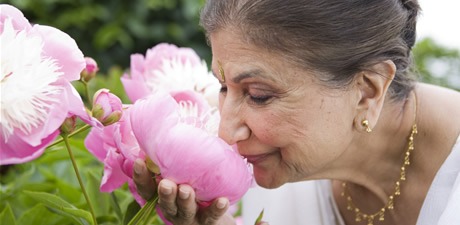 Zeenat Moosa talks to the team behind Asian care home Neem Tree centre
Firstly, please explain how the name Neem Tree came about?
Around the world the Neem Tree is variously known as "Sacred Tree," "Heal All," "Nature's Drugstore" and "Village Pharmacy". Products made from Neem tree have been used in India for over two millennia for their medicinal properties. We also are situated adjacent to the Litten Tree Nature Reserve and therefore the Neem Tree name was a combination of both the care concept and the location.
Is Neem Tree a nursing home only for Asian residents or will those from a non ethnic background be able to join?
Neem Tree provides Nursing care and Dementia care for everyone over three floors, up to two of which are dedicated for residents from an Asian background.
What does Neem Tree offer that other Nursing homes in the United Kingdom fail to offer Asian residents?
Rather than focusing on what others cannot offer we would like to draw attention upon the fact that we designed and built this home from the beginning to meet the needs of the Asian elderly. We are acutely aware of the sensitivities of the Asian culture and religious beliefs and our style of care reflects this. Our staff are specifically recruited with the correct language skills to be able to communicate with our Asian residents and to be aware of specific needs such as same sex carers.
Our aim is to always provide a full and varied Activities Programme which is planned in consultation with the wishes of the residents. Often at other homes activities are often targeted at Non-Asian residents. Special arrangements are made for birthdays and other celebrations, such as satsangs in our prayer room to garden parties in our beautifully maintained sensory garden. A variety of programmes are held over the popular Asian festivals.
A Flat screen TV with Asian channels is available in every room as well as all the lounges. We also have a cinema room designed to make watching films be it Bollywood blockbusters or old classics a real event.
Good food is one of life's greatest joys and we pride ourselves in providing traditional home cooked Asian food. Food not only provides pleasure and sustenance but also defines who we are. Our menus reflect our residents' choice so as to provide them with food that they are comfortable with, but at the same time ensuring that they are nutritionally balanced.
Our unique menus cater for different Asian ethnic groups with a choice of dishes at every mealtime. All the meals are freshly prepared by our expert cooks in our modern kitchens. Our cooks can provide all the popular regional Asian cuisines including Gujarati, Punjabi and South Indian. We are also aware that many elderly residents are strict vegetarians and accordingly we have a separate, fully vegetarian kitchen ensuring that all ingredients, appliances and utensils are kept apart. Cultural preferences are observed and respected. For example a resident may wish to fast and or eat certain foods on certain days. We would do our best to enable this so long as it was not detrimental to that resident's health.
We have a dedicated hairdresser/pamper room where residents can be pampered and enjoy time with the family.
How will different religious communities be catered for in Neem Tree?
Our prayer room is open to all denominations and is meant to be a place for quiet contemplation. At times it can also be a social place to hold small group prayers. The home's dedicated Activities Co-ordinator ensures that all faiths are well catered for in term of events within the home as well as external visits to say the local temples or churches.
And how is the centre staffed?
We are proud of our team of staff who are professional in their conduct and have a high degree of training. Neem Tree has both qualified Nursing staff and NVQ qualified care staff.
They are carefully selected for their compassion and commitment to truly making a difference in the lives of the people in our care. We look beyond age and see a lifetime of experience, wealth of knowledge and memories which become an invaluable contribution when shared within the home. Our continuous training and development programme ensures that national standards are always exceeded.
Asians are notoriously well known for looking after our sick and elderly at home – some might argue there is no point or need for an Asian Nursing home – how to you respond to this?
Generally I would say that it has always been the case that Asian families looked after their elderly at home. However there are few issues at play
There may situations where no matter how much a family want to care for their parents/grandparents their medical needs cannot be met at home.
This is a very real situation; my own grandmother ten years ago suffered from a stroke and was very lovingly and tirelessly cared for at home by my Uncle and Aunt. After going in and out of hospital for nearly a year staying at home was not an option as she needed a Nurse's attention 24 hrs. At that time there was no nursing home that she could go to that met her cultural needs and moving her to a local nursing home was even more of a heart wrenching decision for the family to make.
Another example is where someone may suffer from Dementia. Traditionally, nobody liked to admit their relative suffered from Dementia and so little help was sought. Although things are slowly changing and people are starting to understand that it is a disease like any other, there comes a time when the family would find it extremely difficult to cope with the care needs and a setting like ours would offer the safety and comfort that the care needs are being met by loving staff specifically trained in dementia care.
We also face a new reality that the Asian extended family dynamics have changed, children may moved away from the family home  or all the family members work and therefore there is no one who can look after parents or grandparents at home.
Our nursing home also provides respite care which means care is available for a short period .This can be from 1 week to whatever the family may require. This is an ideal option if the carer simply needs a rest and break or the family may want to go away on holiday. They can rest assured that their relative is receiving exactly the same care as they would have at home.
Given the current economic climate how do justify a £5 million project like this – where did all the funding come from?
The home is privately funded and we believe this is absolutely the right time to invest in a facility of this kind. We have built Neem Tree for the present but also with an eye on the future. If we fail to invest now we will be failing in our obligation to our elderly in the very near future.
And how much can a resident of Neem Tree expect to pay to be able to stay there?
Our fees are dependent on the complexity of the needs of the resident. Our care manager will come and meet any perspective resident and carry out a detailed assessment to ensure that the home can meet their needs. We would then be able to provide fee details. The fees range from £600 per week to £900 per week, which in many cases can be paid in part by Social Services or their local Primary Care Trust ('PCT').
The centre opened less than a month ago – how has the response been so far?
The response has been very positive, and we have managed to positively change many people's perception of what a care home is. It is still early but we are confident that the care centre will be successful and will become a much needed asset for the local community.
At the moment this is a London based centre- any plans to open more of the same across the country in other Asian specific areas?
At the moment we are all working very hard at Neem Tree to create something special. We hope to be able to use this experience in the future on new projects where again we can meet unfulfilled needs of the community.