A Birmingham cosmetic dentist based in Jewellery Quarter has suddenly closed down leaving patients thousands of pounds out of pocket.
Finest Dental has 25 branches across the country, including one in the Jewellery Quarter, and offers a range of cosmetic treatments.
But last week the Birmingham branch leaving hundreds of patients, staff and suppliers out of pocket.
One patient was Birmingham personal trainer Aijaz Akhmat, who paid a £1,700 deposit to have his teeth whitened and straightened.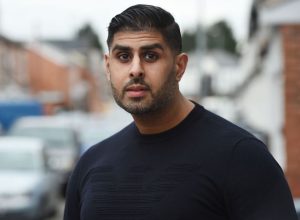 Aijaz claims despite paying the firm £1,700 as a deposit last November, he hasn't had any proper treatment yet and has been repeatedly "fobbed off".
He said: "I wanted to sort my teeth out for some upcoming photoshoots I've got for my personal training business and just Googled the nearest clinic.
"I went in for a consultation and was quoted a price of £2,900 to have my teeth professionally cleaned, straightened and then whitened.
"They wanted a deposit, so I paid them £1500 in cash on October 22, last year, and then they said they wanted another £200, so I paid that by card."
Aijaz, who lives in Alum Rock and works out of a gym in Digbeth said he then "waited and waited" for an appointment. He qualified as a personal trainer three years ago after dropping from 23 stone to 14 stone.
"I went in during November and got my teeth cleaned – they only did half the mouth and told me to go away and come back for the other half," he said.
"I had to keep pestering them to clean the other half and they did eventually a few weeks later."
During this time Aijaz also had pictures taken of his teeth and moulds ordered. But that was the last and only treatment he had at Finest Dental, he said.
"They kept fobbing me off – claiming the doctor who was scheduled to start work on my teeth was off ill – I had so many appointments cancelled, I lost count," he added.
"I had to take time off work and wasn't making any progress, so decided to ask for a refund and go somewhere else."
Aijaz went to the clinic at the start of February to seek the refund, but staff there called the police and he was asked to leave the building. He was told to pursue the matter through a solicitor.
"I've taken legal advice, but for now am going to have my teeth sorted out at a different firm, up in Newcastle upon Tyne," he said.
A Facebook page has been set up with already 500 members.
Some customers set up payment plans with finance companies, which they are still liable for. Others paid by card and are now trying to claim it back via their banks.  Some very unfortunate people paid by cash.
Patients and staff have been posting details of their stories.