Blues 4 All recently hosted their latest fans for diversity event at the BCFC training ground at Wast Hills. 
Apna Albion, the desi West Bromwich Albion supporters group were invited to take part in the Diversity Day celebrations.
This is the third time the two respective groups known for their equality and diversity activities in football have come together and participated in a football match.  Their previous encounter was back in March 2019 as part of a dedicated festival to celebrate KickitOut's Diversity week which was held at the West Brom training ground.
Two very competitive matches were played and also watched by the former BCFC and Nigeria striker Dele Adebola, BCFC first team Sports Science Coach Aman Shergill and Craig Gill from the BCFC Community Trust.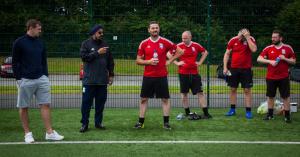 "It was a real marquee event for us and the first time we've actually hosted a football match since the group formed in 2015.  Opportunities like this to play at your club's training ground do not come every day so we would like to thank the BCFC Community Trust for making this happen.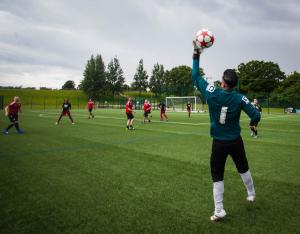 It was a memorable day of football enjoyed by everyone and amazing just to be able to experience such magnificent facilities. It was great our neighbours Apna Albion could support us and played their part in making it a success.  We are hoping we can turn this into an annual event where we can promote the FFD campaign even further" said Blues 4 All Chairman Micky Singh.
"Thank you to Kick it Out and especially the Fans for Diversity Campaign for supporting Blues 4 All vs Apna Albion part 3.  They were two very competitive games at the BCFC training ground to promote and celebrate the campaign.
Special mention to our hosts Blues 4 All for helping to deliver a fantastic experience for everyone involved.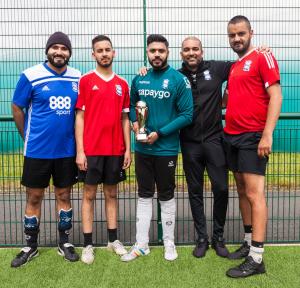 The Fans for Diversity campaign has been an integral part in forming friendships on and off the pitch whilst we continue to break down barriers and make football a sport for all" said the Apna Albion Chairman, Shin Aujla.