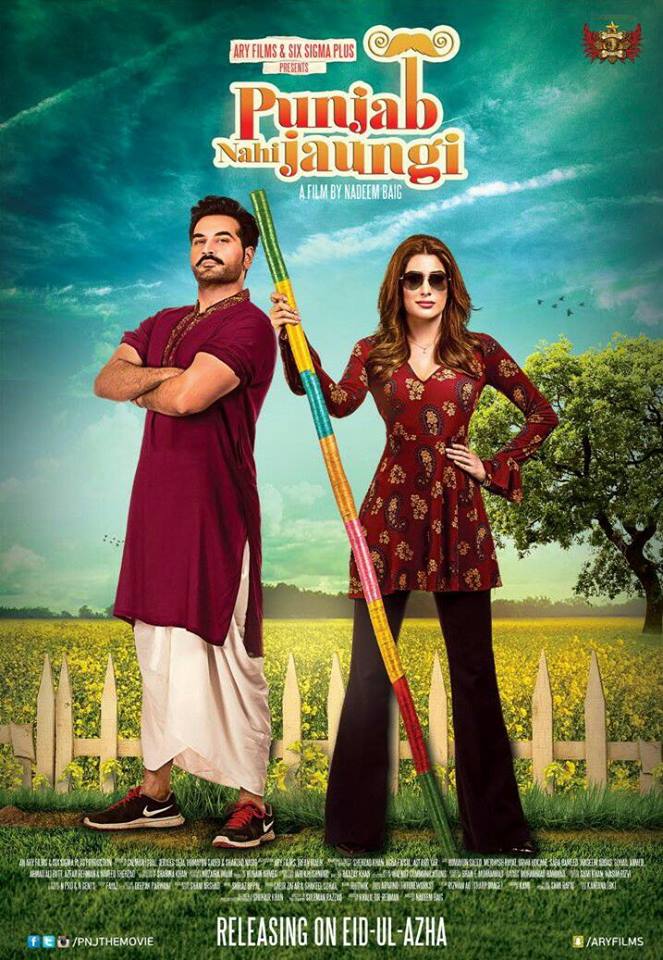 The stars of upcoming Pakistani blockbuster 'Punjab Nahi Jaungi' were in town on Monday 21st August for a meet-and-greet with fans at Pepe's Piri Piri in Star City.
Director Nadeem Baig and actors Humayun Saeed, Urwa Hocane, Ahmed Ali Bhatt and Sohail Ahmed were in attendance promoting the film which is possibly the most anticipated in Pakistan's cinematic history.
The film's trailer garnered praise as well as curiosity from all corners of the globe for what looks to be an action-packed, emotionally draining few hours of entertainment. As of the 21st August, the trailer on YouTube has almost 3 million views.
'Punjabi Nahi Jaungi' will be released on Eid-al-Adha (September 1st) and is produced by ARY Films and Six Sigma Entertainment.
The movie plot centres around the story of a Punjabi man (played by Humayun Saeed) who falls in love with a Karachi lady (Mehwish Hayat) who is committed to another man. A dramatic and riveting journey ensues and if the trailer is anything to go by, the love triangle is going to make this film quite the tear-jerker. I assume that at some point somebody refuses to go to Punjab.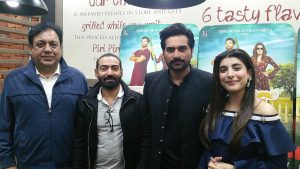 I was at the event in Birmingham and was lucky enough to speak to Nadeem Baig, Humayun Saeed and Urwa Hocane.
You can find the three interviews below, starting with Nadeem Baig, director:
Nadeem Baig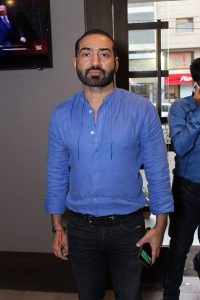 Kesser Hussain: Nadeem, sir, what is this film about? In the trailer, there was so much going on.
Nadeem: Yeah. It's a complete package for a family. It has a lot of sentiments in it. Majorly, I'd put this film in the genre of romance but this film has great drama, music, a lot of light-hearted moments also.
KH: How did it get started? I know that Humayun is one of the producers of the film. Was it down to him or did you perhaps start it yourself – how did it all get going?
Nadeem: There was a script that we were working on for a TV series. When we were working on it and were done with seven episodes, we then decided not to make a series but a film, because the script had the potential to go on a bigger screen. We then decided to make a film rather than series and that's how it got started. Also, Khalil-ur-Rehman (screenwriter for the film) is a very close friend, I have done a lot of series with him, and so he was game for it.
KH: The trailer was visually stunning. It looked as though you were interested in making sure everyone could see the Punjab area. Was that a conscious effort?
Nadeem: No, Punjab is that beautiful. Wherever you put the camera it is going to look stunning.
KH: Was there any scene that was particularly challenging to film?
Nadeem: Yeah, there was a scene. (smiling) It was a song and a scene in the rain…and we were shooting in December. So, it was very tough for the actors to shoot in December, but they did it. Mehwish, Urwa, Humayun, Ahmed Butt, everyone, bravo. But you know, that was the toughest shoot.
KH: A lot of these actors are actors you've worked with before. Is this something you like to do, working with the same people, or is it just the way the cookie crumbles?
Nadeem: There are many actors. You know, when I cast I cast as the character requires. So (in this case) the characters were suiting Humayun, Mehwish, Urwa etc and so we cast it like that. Yes, with Humayun I have worked a lot and I think he's the best in Pakistan so I will keep working with him until I can't (grinning).
KH: Finally, there's a lot of anticipation for this film. It's arguably the biggest film in Pakistan's history, do you feel pressure?
Nadeem: (long pause as he thought about his answer) No, I don't actually. I think my job is to make it with the best of the best effort that I can put in. I have done that and the rest I'm going to leave to Allah, let's see.
Humayun Saeed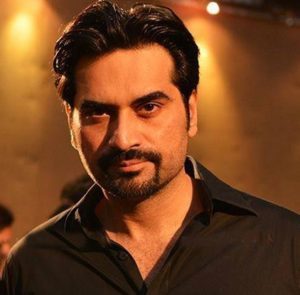 Kesser Hussain: Humayun, if you wouldn't mind telling me, what is 'Punjab Nahi Jaungi' all about?
Humayun: Basically, the story of the film explores two cultures. One is Punjabi culture and the other is Karachi; a city culture. The film is about the meeting of a woman and a man, how the differences in culture pose a threat and how they both manage to overcome. That's the one-liner, I guess.
KH: You are one of the producers in this film, your company Six Sigma produces, does this mean you get a little more influence in what happens or do you leave it to the director?
Humayun: (smiling) No, no, there's no influence from me, seriously. You know, we actually worked together as producers and Nadeem is my partner also. We managed to make a story, we thought about the idea and what kind of film we wanted to make and then wrote the script with that in mind. Basically, we thought about the story first and foremost, it's not about what's going to happen to my character, we think about every single character because if every character is interesting then the film is going to be good. If you see 'Jawani Phir Nahi Ani' or my other movies like 'Main Hoon Shahid Afridi', you'll see a multi-star cast, I don't try to put myself ahead of others. I take into consideration other characters, you have to take a look at all of them, and I know that if the film does well, then I'll look good too. Every character should be good. But no, I don't have any influence in that way. I do have influence but I don't use that influence (in such a way).
KH: This film has so much anticipation as you can see (a crowd had gathered for the event, surrounding the interview area), do you feel pressure, as actor and producer, seeing as though it might be the biggest film in the nation's history, that it has to be good?
Humayun: Yeah, (chuckling nervously) a lot of pressure. A lot of pressure because the film has a lot of expectations. The promo of the film has received a lot of love, and I hope that the film too is loved.
KH: Is there any scene that was especially challenging?
Humayun: You know, the overall character is challenging for me because this guy has a certain style, a certain way of speaking, the accent is different. And as a result, it was already challenging because I am a Karachi-ite and I speak my own certain accent. He speaks peculiarly with phrases like, (changing his tone and accent) "good question, very good question, but the answer is this!". He speaks like that, and so for me the accent was a challenge but I tried my best.
Urwa Hocane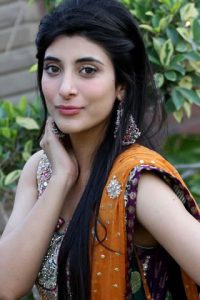 Kesser Hussain: Can you tell us a little about 'Punjab Nahi Jaungi'?
Urwa: This film is about family in Pakistan. There's a lot of emotions to it. You'll see a joint family system and all the emotions you can relate to. The film is overall about a family from Karachi and then a family from Punjab, the contrast that they have and the difference that there is in their cultures.
KH: You mentioned emotions, is this kind of film emotionally challenging for you as an actress?
Urwa: Absolutely it was. But then again, we were pretty prepared when we got to the sets because of Nadeem. He's an amazing director, he knows what he wants and then he directs you such that you know what is needed.
KH: Is there any scene that was particularly challenging?
Urwa: I think all the scenes were because I mean, it's always challenging to be able to work with such amazing actors and such legendary actors also, and be at par with them, or to be maybe even try to be as good as them, it's always difficult.
KH: This is film has so much anticipation. Do you feel pressure that this film needs to deliver and needs to be good?
Urwa: Not really, because we've seen the product and I completely believe in it and, talking as if I'm in the audience, I think it's the kind of film that I would want to watch and I would suggest to other people to go and watch the film as well. I mean there's love, there's action, there's romance, there's all sorts of emotions that one is looking for in a film, there's songs (too), so it's a complete entertainer.
KH: For you personally, what have you got planned now after this film?
Urwa: For the future, my next film is going to be "Rangreza", it releases on the 21st December.