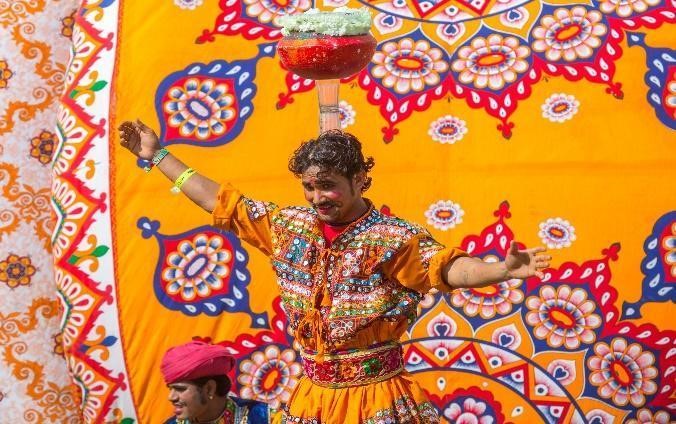 Produced by ArtReach, Night of Festivals South Asia will mark the 70th Anniversary of India and Pakistan's independence showcasing internationally acclaimed musicians and artists with heritage from India, Pakistan, Bangladesh, Sri Lanka, Nepal and the UK. The six day festival (part of Leicester City Festival) presents exclusive collaborations and exciting new work from both local community and internationally acclaimed artists across music, visual art, performance and dance.
Highlights include Visual Artist Nayan Kulkarni, celebrated   percussionist Sandeep Raval, Dance From The Sonia Sabri Company, Singer Samia Malik, UK pop and bhangra singer Iffi K, Dr Das (Asian Dub Foundation), Outdoor Cinema, Holi Colour "Flash Mobs", The International Kite Project, Bandish Projekt , Dj Bobby Friction and more. Night of Festivals South Asia is part of a series of festivals produced by Leicester based arts organisation ArtReach.
TAKES PLACE: Monday 14 – Saturday 19 August 2017
David Hill, ArtReach Director said "ArtReach is hugely excited about the opportunity to create a special Night of Festivals focusing on the amazing art and culture from and influenced by South Asia. The project brings together the contemporary and the traditional, with innovative fusion work and shared platforms for artists from different cultures."
Wissam Khodur, Executive Producer, Night of Festivals South Asia, said "I have been proud to witness the amazing culture and diversity within Leicester – a city which has such strong connections to the subcontinent with a high number of diaspora living here. It is a privilege to work with such talent from within the arts community both from South Asia and locally, and to produce another Night of Festivals marking the 70th independence of India and Pakistan."
Councillor Piara Singh Clair MBE, Assistant City Mayor, said "We are delighted to support this special edition of Night of Festivals. This year's celebrations are very important to Leicester and it is most fitting that these will be launching our annual City Festival."
Programme Highlights Include:
Live Music Stage  Tues 15 – Fri 18 August (5.30pm-11pm) Sat 19 August (11am – 11pm)
Live stage in Humberstone Gate will mark Indian Independence Day (in collaboration with the Gujarat Hindu Association) with performances from the Bollywood Brass Band; Raza; Bapi Das Paul, Dhol Enforcement Agency; Iffy K; Aki Nawaz; Samia Malik (Qawwali Freedom Project); Circus Raj; 4×4 Bhangra; the Sonia Sabri Company; Sandeep Raval; Hamid Ali Naqeeb Qawwali; Shama Rahman and Reggae Rajahs.
There will also be special stage performances from the Indian Centre for Classical Dance, Nupur Arts, Swar Music and the Pakistan Youth and Community Centre.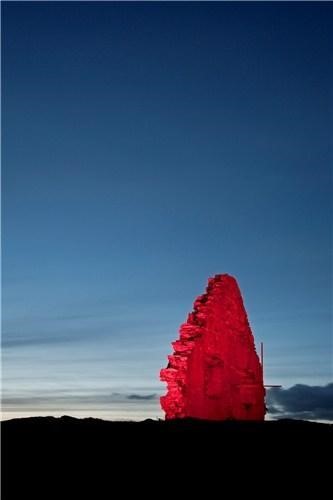 Chai Walla Café  Wed 16 (2pm-5.30pm) Thurs 17/Fri 18/Sat 19 August (11am-5.30pm)
Chai Walla Café provides a free cup of masala tea, snacks and a reflective space for those with direct experience of independence to record their stories. There will be an accompanying workshop programme, plus an extraordinary new installation by international artist Nayan Kulkarni in the ISKCON building (former bank) on Granby St.
Outdoor Cinema, in partnership with Inspirate Friday 18 August (8.30pm – 11pm)
An outdoor cinema in Jubilee Square will present a film from Indian cinema and preceding this the International Kite Project will give the first opportunity for audience members to fly a digital kite across projected landscapes of South Asia on the Big Screen.
"Little India" Street arts and performance Saturday 19 August (11am – 5.30pm)
A final day of streets arts and performance will bring Leicester City Centre to life, imitating the energy and bustle of an Indian market with Holi colour "flash mobs" and Harminder the life size, pedal powered Indian elephant, dancers and community performers animating Leicester High Street, offering entertainment for the whole family.
For more information please see www.nightoffestivals.com – Follow the conversation @NofFestivalsand #NOFSouthAsia