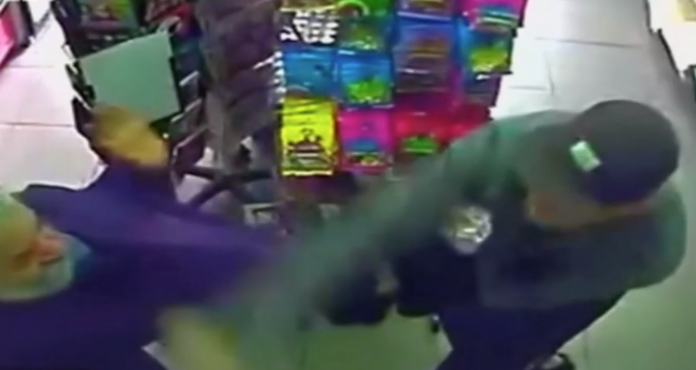 Police have launched an investigation after a man wearing a turban was attacked with a knife.
CCTV footage shows Erdington man Tarsem Thethy, a postmaster, tidying his post office when a young white male enters and immediately swings the knife at Thethy's neck, cutting him. Thethy is grabbed by the man and attempts to wrestle himself free. The man then rips off Thethy's turban and pressed the knife to his throat. The two struggle over the turban for a few seconds before Thethy's wife Kulwant hit the panic button which alarmed the attacker and prompted him to flee.
Police released the CCTV footage in the hopes that it would help track down the attacker. PC Alan Reeves, the investigating officer, said "This man is a particular danger to the public and needs taking off the streets.
We want to identify him and arrest him for the protection of the public, given the viciousness and how frenzied the attack was."
Thethy and his wife Kulwant have been running the post office since 1998. Kulwant told BBC Crimewatch Roadshow that the attack had left a serious impact on her husband for life.  "He's been nervous, he's not the same person."