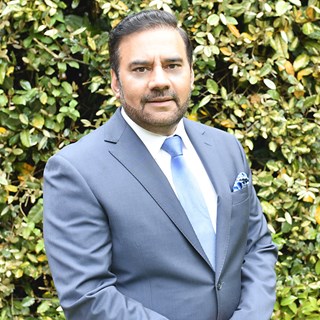 Asian Business Chamber of Commerce chairman Nasir Awan (pictured) has been appointed Deputy Lieutenant of the West Midlands.
The appointment was announced by Lord Lieutenant John Crabtree at a dinner at Birmingham City University.
Mr Awan said: "I am honoured to be appointed a Deputy Lieutenant for the West Midlands and look forward to supporting the Her Majesty's Lord Lieutenant, in particular his task  of increasing the number of honours and Queen's Awards for enterprise to the region, which is well behind in proportion to the industry and population of the West Midlands.
"I would also encourage greater involvement with the Lieutenancy of all communities."
Mr Awan was president of the Institute of Asian Businesses (IAB) for three years before became the ABCC.
He was then named as the ABCC's first honorary chairman.
Mr Awan is managing director of Awan Marketing plc, a third generation family-owned import and distribution company based in Hockley.
The firm was established in 1976 by Bashir Awan.
The company which has a long association with the IAB, imports and distributes consumer goods, including toiletries, stationery, hardware and car products.