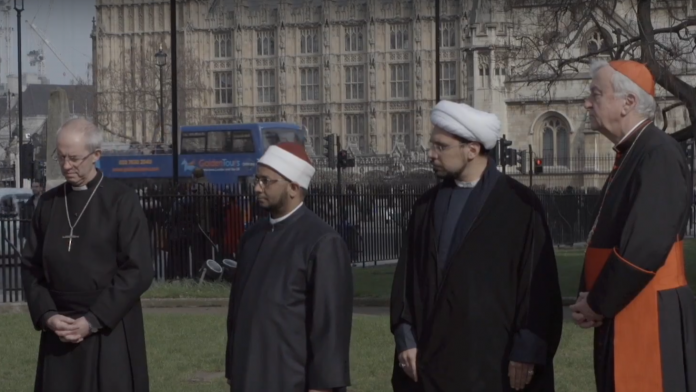 The International Centre for Integration and Cohesion (ICIC), a local UK charity that works with underrepresented communities across London, extends prayers and condolences to the families and friends of all the victims of the Westminster Terror attack at a vigil on Westminster Bridge one week after the event.
ICIC has produced three short videos following the faith leaders' vigil at Westminster Abbey. In the videos faith leaders and activists from various backgrounds express their commitment to combat hate, unite communities and to champion the religious freedoms and liberties we all benefit from in Britain.
Watch below:
Through these videos ICIC, along with the various activists involved, such as Imam Qari Asim MBE from Leeds Makkah Mosque and Lina Mar from the Baha'I Community of the UK, demonstrate their condemnation of last week's cowardly attacks and reaffirm their resolve not to let terrorism affect the rich diversity of London and Britain.
We Condemn Terrorism
ICIC will continue to work with this ethos in mind, bringing communities together, united against terrorism.
Shared Values