"Anuradha Koirala is an inspiration. Her work with the Maiti Nepal has helped over 12,000 women escape the horrors of human trafficking and start a new life. Let's all unite and pledge to end human trafficking worldwide." – Demi Moore speaking at the CNN Heroes Award, 2010 –
London 24th October 2016
Over 350 international high profile guests from the worlds of music, sport, politics and business joined hands with Sports For Unity at The Montcalm London on Friday 21st October to launch a yearlong fundraising campaign with a goal of £1,000,000 to build a new training centre in Nepal for Maiti Nepal, an NGO founded by CNN Hero Anuradha Koirala which focuses on protecting girls and women in Nepal from violence, trafficking, prostitution, labour and other abuses and exploitation.
Hosted by Alpesh Patel, author, media personality, successful hedge fund manager and the British Government's deal maker for China and India, the gala included high-powered networking, a unique interaction with Ms Anuradha Koirala who shared insights into her incredible journey, and a cultural unity through sports and charity.
The event also witnessed exclusive performances by sensational opera singers Andrew Amdur, one of the UK's leading operatic tenors – and his daughter Anabella Amdur, and violinist and Eton College student Ishaan Kumar followed by a fundraising auction.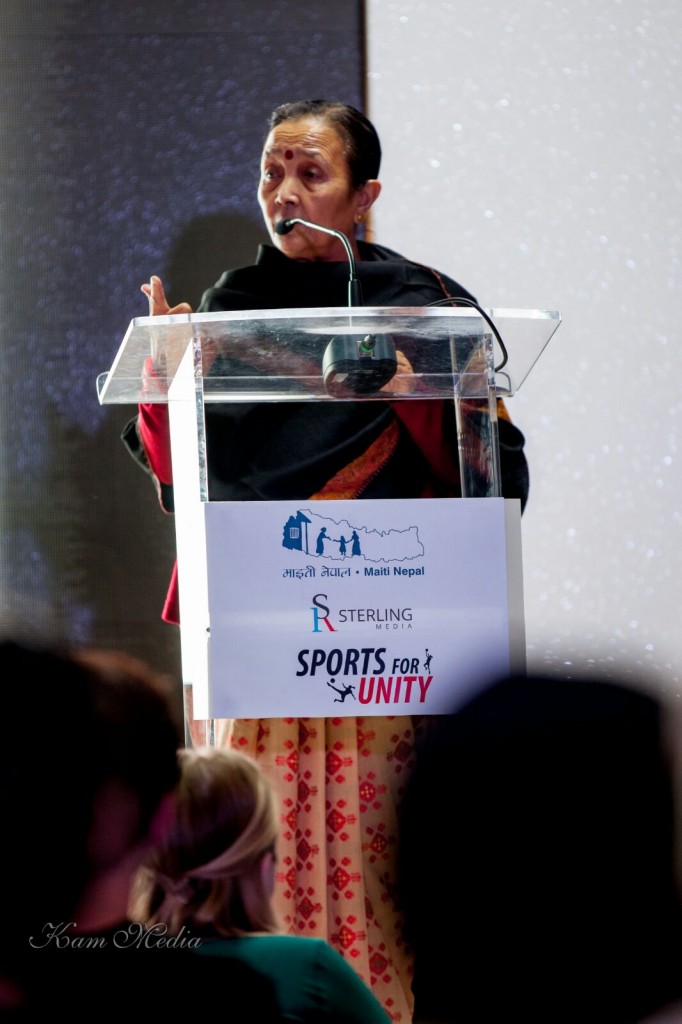 In collaboration with partners such as Southall FC, Southall Sports Trust, Raseki, Flavor Events, and the international communications consultancy Sterling Media, Maiti Nepal hopes to expand old buildings and build new ones, create new classrooms for the skills trainings and playing areas to help educate and empower girls.
Speaking at Friday's event, Charanjit Gill and Sanjeev Sharma, Co-Founders of Sports for Unity said: "Sports for Unity is proud to partner with Maiti Nepal and help raise awareness and funds to help end human trafficking. We hope through sports people can recognize the importance of unity worldwide to help end shameful and heinous crimes like human trafficking."
Sports for Unity provides a platform for cultural exchange, education on health and wellbeing, and support for aspiring sportspersons. With supporters including Speaker of the House of Commons, Rt. Hon John Bercow MP, Labour leader Jeremy Corbyn MP, Real Madrid Foundation, Southall FC and many more, the initiative seeks to a create a harmonious, more unified community through sport.
At the gala, Ms Koirala called on the influencers and the change makers present saying: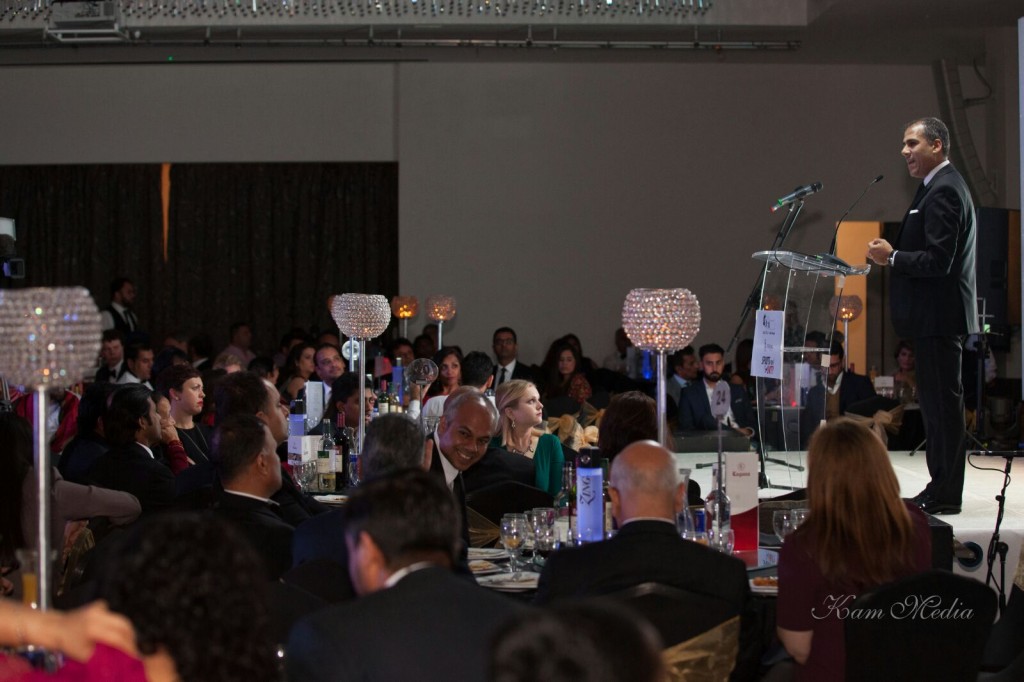 "You have to take care of each child as your own. Human trafficking is a shame to humanity and I ask everyone to help make our society free of it. I hope one day I free the society of it. Maiti Nepal is thankful for the support of Sports for Unity, and we hope to use their message of teamwork and unity to end human trafficking and create a safe, peaceful environment for everyone."
Rt. Hon. Baroness Verma of Leicester, former Energy & Climate Change Minister & Minister for International Development and Currently Chair of Lords European External Affairs Committee reminded the gathered audience of their duty towards joining hands in support of the cause.
"We are in the 21st century and we are still dealing with human trafficking. However, I am very thankful to our Prime Minister Theresa May for having put anti-slavery and global trafficking very high in her agenda," she said. "All of us need to play a role in this – every second we are here today, there is a child being trafficked somewhere in the world. I want you to leave tonight knowing you have done your bit."
At the event it was announced that Sports for Unity partners Sterling Media would join the team at Sports for Unity to support achieve the ambitious aim. Natasha Mudhar, CEO & MD of Sterling Media said: "Ms Koirala epitomises strength and for me, represents a light at the end of the tunnel for every girl and woman in this world who has no one but her shadow. I am beyond honoured to have the opportunity to join this commendable mission for Maiti Nepal and it gives me immense pride to be part of an industry where as a communication campaigner I can convert awareness into real change."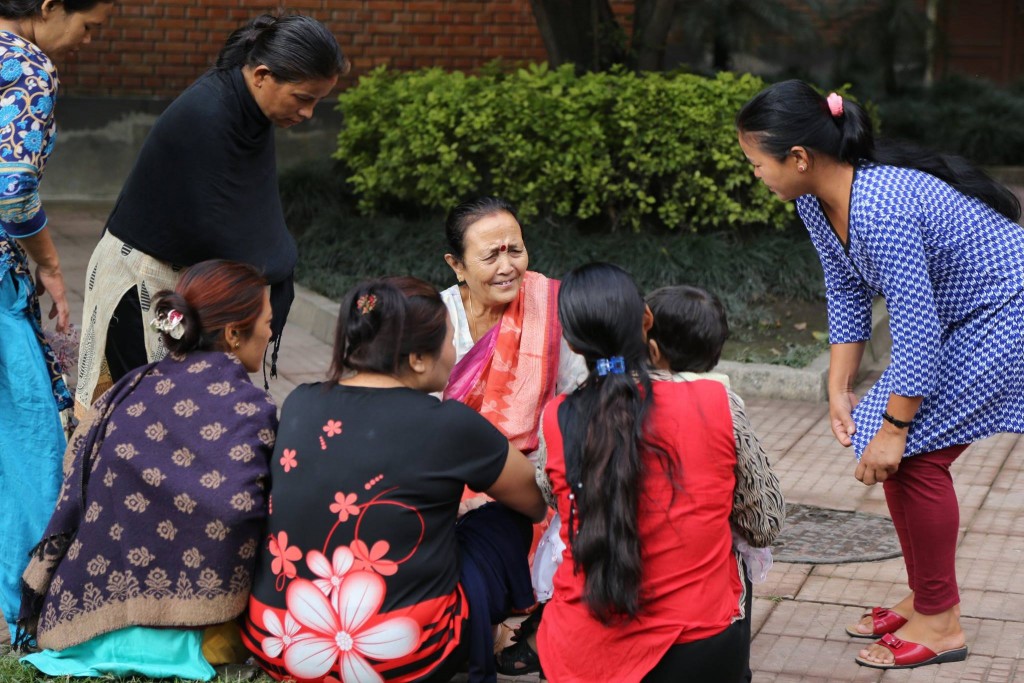 Friday's gala was an evening that moved and inspired the high profile guests and was a fitting way to begin a yearlong fundraising campaign for this incredible cause. Delivering the closing remarks at the event, Rt., Honourable Virendra Sharma MP – Southall extended his commitment and support to Maiti Nepal and said:
"We all passionately think about this crime but putting it in action is very important. Ms Anuradha has presented all the issues in front of us and it is very heart touching. I will be visiting Nepal on 18th of November, and I will raise the issue with Indian government as well. International governments have given importance to this. I promise to not only work with you to raise awareness for funds but to root out this evil completely."