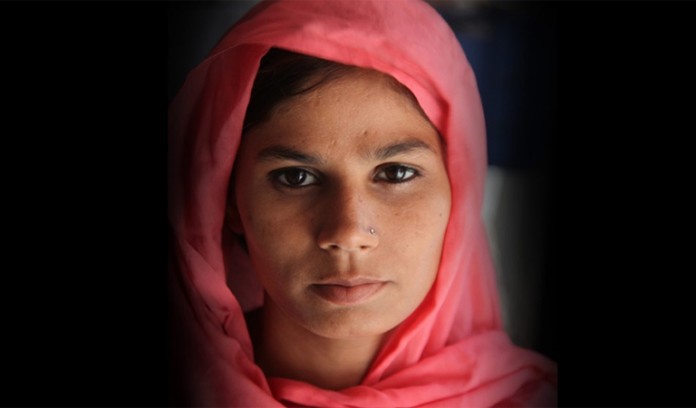 Wednesday 12th October, London
British pop star Zayn Malik has joined a host of leading Asian celebrities in supporting the British Asian Trust's first public appeal, 'Give a Girl a Future'. The British Asian Trust, one of the Prince of Wales' charities, has launched the appeal to raise vital funds to support girls in South Asia, by giving them the skills and opportunities they need to secure a sustainable livelihood.
Celebrities chose International Day of the Girl (11th October) to show their support for 'Give a Girl a Future' in force, using social media to drive traffic, awareness and essentially donations to the British Asian Trust, the UK's leading organization for British Asian philanthropy. Joining Zayn Malik were TV stars Sanjeev Bhaskar and Meera Syal, 'Strictly Come Dancing' star Anita Rani, chart-topping British producer Naughty Boy and other leading British Asian stars such as director Gurinder Chadha, actress Preeya Kalidas, and Eastenders star Nitin Ganatra, who also participated in a live interview on the BBC Asian Network to talk about the charity appeal earlier in the day.
Funds raised before 7th December during the Trust's 'Give a Girl a Future' appeal will see every £1 donated matched by the UK Government. Matched donations from the UK Government will support girls, women and their families across Pakistan in livelihood projects. The campaign, which launched last month, will engage with the British Asian Trust's key supporters and ambassadors in a series of events and digital activity over the course of three months.
Speaking of the appeal International Development Secretary, Priti Patel, said:
"By matching and effectively doubling the British public's generous donations to the British Asian Trust's 'Give a Girl a Future' appeal, the UK is helping as many as 50,000 women and girls develop the business skills they need to secure steady jobs. We can reduce an entire generation's dependency on aid as we enable young women in Pakistan to earn their own living and work towards a better future for them and their families."
Zayn Malik, a British Asian Trust ambassador, used Twitter and Facebook to request text donations for the appeal, whilst others such as Sanjeev Bhaskar, Anita Rani, Nihal Arthanayake and Naughty Boy are featured in a video appeal for the campaign.
Donations can be made online at http://www.britishasiantrust.org/giveagirlafuture
Text BAT to 70025 to donate £5