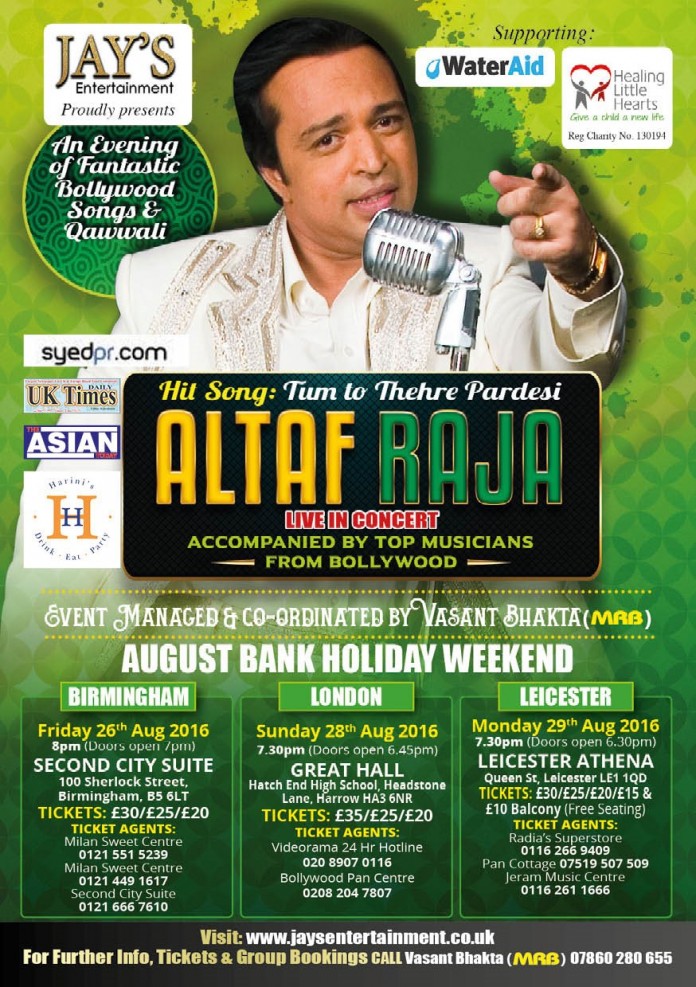 Award winning Bollywood & Qawwali singer, Altaf Raja, is making a rare appearance in the UK performing a series of live concerts between the 26th and 29th August.
These live concerts are set to be an amazing event. Altaf Raja's debut album "Tum To Thehre Pardesi'' sold 10m copies and gained a Guinness World Record for the highest selling non-film album. He has acted in Bollywood movies such as "Ghanchakkar'' and has an incredibly unique, lyrical voice.
Singing a mixture of Bollywood songs and Qawwali music, Altaf Raja will be accompanied by top Bollywood musicians. With 7 albums to his credit, and performances in countless Bollywood movies, these concerts are set to be memorable evenings.
Organized by Jay's Entertainment, the three concerts will be held in Birmingham, London and Leicester. The concerts will be supporting two charities, Water Aid and Healing Little Hearts. Media partner's involved include: The Asian Today Newspaper, Harini's restaurant, BABA Holidays, BP Solicitors and UK Times Daily.
Concert venues include Second City Suite Birmingham (26th August); Great Hall Hatch End High School (28th August) and Leicester Athena (29th August).
Jay's Entertainment  www.jaysentertainment.co.uk is owned by entrepreneur and music promoter Jayesh Kotak.  The company aims to bring the best of South Asian Arts including singers, musician, Bollywood actors and comedians to a UK audience.  Previous events have included sell out concerts at the NEC Arena.  Jay's Entertainment has organized concerts for artists such as Sheyra Goshal, Jay Sean, Johnny Lever, Paresh Rawal, Dino Morea and Atif Aslam.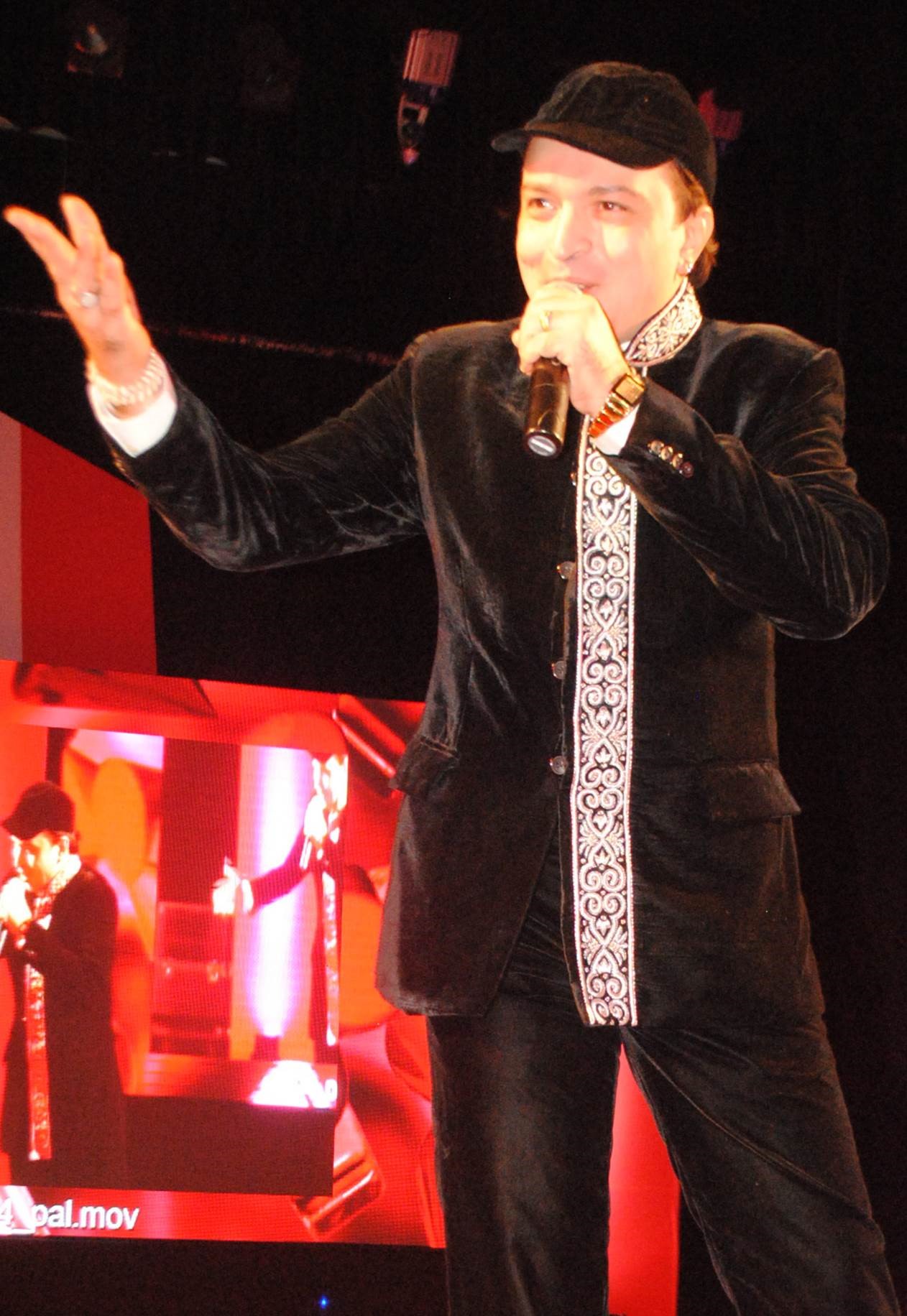 For more information, tickets and group bookings contact
Altaf Raja Byte for The Asian Today Newspaper;
https://drive.google.com/file/d/0B-1QLUkcXSWiVlhRMHR5YXBYMzQ/view
Check out Altaf's message for his UK fans below:
https://www.youtube.com/watch?v=DX-gZ-5QCFE
Birmingham – Friday 28th August
Second City Suite, 100 Sherlock Street, Birmingham B5-6LT
Doors open 8pm
For Birmingham contact
– Milan Sweet Centre on 01215515239
– Second City Suite on 0121 666 7610
London – Sunday 28th August 2016
Great Hall, Hatch End high school, Headstone Lane, Harrow HA36NR
Doors open 7:30pm
For London contact
– Manoj Bhai on 07940 418585
– Videorama on 0208 907 0116
– Bollywood Pan Centre on 0208 204 7807
Leicester – Monday 29th August
Leicester Athena, Queen st, Leicester LE1 1QD
Doors open 7:30pm
For Leicester contact
– Mr B on – 07860 280 655
– Pan Cottage on 07519 507 509
– Jeram Music Centre on 01162611666
For more information – log on to http://www.jaysentertainment.co.uk/