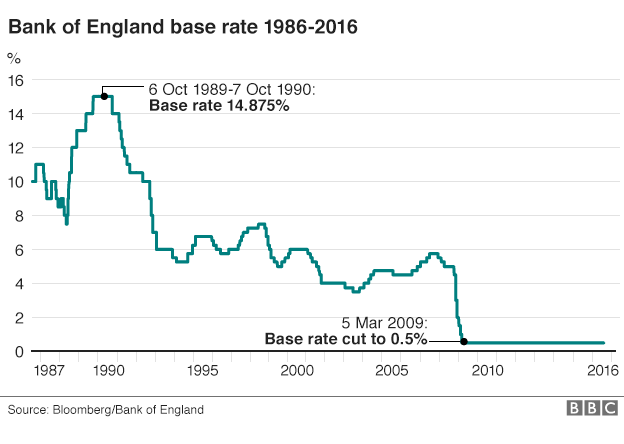 Mark Carney, the Bank governer, has announced a slash in the UK interest rate from 0.5% to 0.25%
There's been a sharp drop in the services sector, a slowing of the construction industry and a fall in factory activity.
Last month, the Monterary Policy Committee voted to hold interest rates despite the poor economic results of the last few months and economist experts predicting the cut.
Samuel Tombs, chief UK economist at Pantheon Macroeconomics, said "economic data since the referendum have weakened sharply. There is a real need for more stimulus now."
The Bank of England has announced plans to stimulate the UK economy by buying £60bn worth of UK government bonds and £10bn of corporate bonds. This is all part of a quantitative easing scheme, however it is unsure how well this will boost the economy.
It has also predicted that growth in 2017 will be down from 2.3% to just 0.8%. Unemployment is expected to rise from 5% to 5.4%.
The rate cut appears to be good news for borrowers however. According to ONS, the 0.25% cut means £22 off typical monthly mortgages and £25 less in interest a year on £10,000 saving posts.
The decision to cut rates was to prevent the UK from falling into another recession post-Brexit.