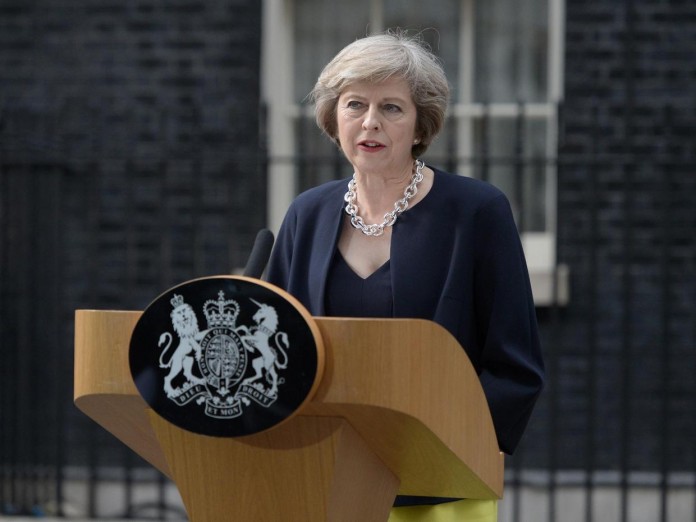 After a suspenseful race to leadership, Theresa May was the guaranteed pick after Andrea Leadsom's surprise exit. Now May has taken the reigns and is currently forming her new cabinet after taking her place in Downing Street.
Boris Johnson has joined the team as the new foreign secretary, a position he was 'humbled' to receive. Philip Hammond meanwhile has become the new Chancellor of the Exchequer, Amber Rudd is home secretary and David Davis the Brexit secretary.
May famously supported 'remain' during the European Union referendum however has recently announced "Brexit means Brexit" and has told European leaders she will support the UK leaving the EU.
Hammond has stated that there would be "no emergency Budget" and that he would work closely with the Bank of England and other financial experts to make careful and effective decisions.
May has received congratulatory messages from leaders including German Chancellor Angela Merkel, Irish Taoiseach Enda Kenny and French President Francois Hollande.
A spokesperson for Downing Street has stated that May has, "emphasised her commitment to delivering the will of the British people to leave the European Union".
"The prime minister explained that we would need some time to prepare for these negotiations and spoke of her hope that these could be conducted in a constructive and positive spirit," he added.
May will continue to appoint secretaries for education, work, health, pensions as well as others over the coming days.
In her first speech as Prime Minister May stated,
"In David Cameron, I follow in the footsteps of a great, modern Prime Minister. Under David's leadership, the Government stabilised the economy, reduced the budget deficit, and helped more people into work than ever before.
"But David's true legacy is not about the economy, but about social justice. From the introduction of same sex marriage, to taking people on low wages out of income tax altogether, David Cameron has led a 'one nation' government, and it is in that spirit that I also plan to lead.
"We are living through an important moment in our country's history. Following the referendum, we face a time of great national change. And I know because we're Great Britain that we will rise to the challenge. As we leave the European Union, we will forge a bold, new, positive role for ourselves in the world, and we will make Britain a country that works not for a privileged few, but for every one of us.
"That will be the mission of the Government I lead. And together, we will build a better Britain."