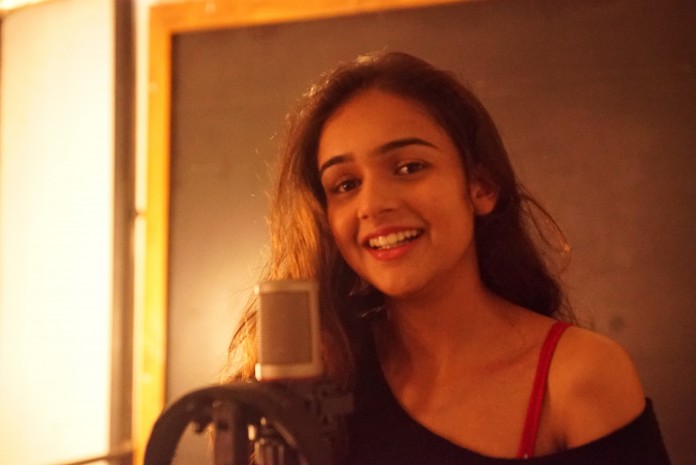 Hailing from an artistic heritage as the daughter of singer/actress Suchitra Krishnamoorthi and film director Shekhar Kapur, 15-year-old Kaveri is making waves internationally, having launched her first song, Did You Know.
Having started her musical training in Hindustani classical music at the age of six, Kaveri then trained in western classical vocals, piano and guitar and subsequently started to write and compose songs at the age of 11, recording her first single at the age of twelve.
"Making music is all I want to do," says Kaveri.
Within three days of releasing on YouTube, Did You Know has generated over 400,000 views, with leading members of the Indian film fraternity taking to Twitter to express their praise for the talented young artist, including Amitabh Bachchan, Priyanka Chopra, Shah Rukh Khan, A.R. Rahman, Sonu Nigam, Farhan Akhtar and Madhuri Dixit to name a few.
Actor Amitabh Bachchan tweeted, "Amazing for a 15 year old! Congratulations and great admiration…love"
Actress Priyanka Chopra tweeted, "Cannot believe shes written composed and sung this. Presenting Kaveri 2 the world @shekharkapur @suchitrak  so PROUD!"
Singer Sonu Nigam tweeted, "This talented little girl of my friend @suchitrak  & @shekharkapur deserves a lot of love 4 this. Kudos Kaveri 🙂"
Grammy and Academy Award winning musician A.R. Rahman tweeted, "Good luck Kaveri…"
Kaveri describes, "Though I started to sing when I was about six, I didn't become passionate about it until I started writing and composing my own songs. Writing and singing are the only things I think I will never get bored of.
" I feel like music is the only thing that makes sense to me. My song writing is largely inspired by the situations and people around me. A lot of my songs talk about very exaggerated versions of personal experiences."
She further adds, "My parents have always encouraged me and supported me, and I don't think I would have been able to discover my love for music and develop my talent if it wasn't for them."
As for future plans Kaveri wants to pursue a higher formal education in music. Royal College of Music, Guildhall or Berklee College of Music are some of the institutions she hopes to head out to in the near future.
Watch the official music video of Did You Know by Kaveri:
https://www.youtube.com/watch?v=nxFoHxlp7v8&feature=youtu.be