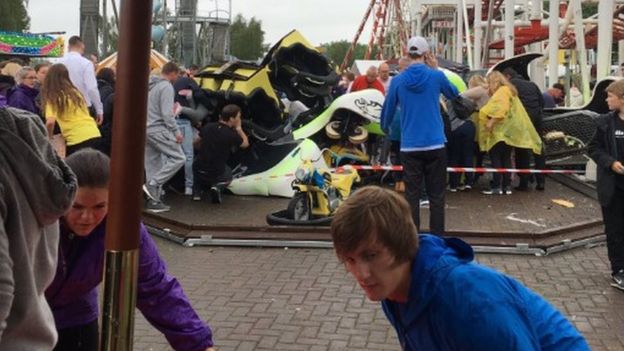 Many were left injured following the derailed roller coaster crash at Strathclyde Park, the latest individuals include a 12-year-old with chest, abdominal and leg injuries and an 11-year-old with serious harm to his arms and hands.
Det Insp John Malcolm stated that police were eager to speak to anyone who witnessed the incident,
"This is a really serious incident that has affected many people visiting the theme park and our thoughts go out to those who have been injured,
"I would ask that anyone who witnessed the inci'dent or indeed, anyone who may have video footage or photographs to get in touch with the dedicated inquiry team."
"We have now launched a joint investigation with the Health and Safety Executive (HSE) and our priority is to find out the cause of the incident.
There were a total of 9 people on the ride including two 19 year olds and seven children. 10 people were taken to the hospital following the crash.
Along with the two children in serious condition, a 13 year old suffered head and leg injuries and a 13 year old is under monitor.
Douglas Taylor, director of the park, said, "Each and every ride within the theme park is safety checked on a daily basis and undergoes a thorough independent inspection every 12 months.
"My brother Matthew and I have been in business together for 50 years and this is the first incident of this type that we have ever been involved in.
"We are devastated as both a family and a business, and our heart goes out to everyone who has been affected by this accident."