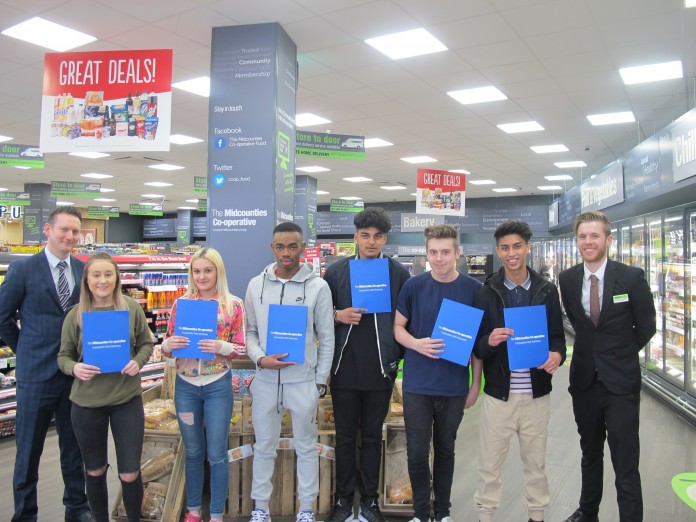 Students visited the recently launched central Walsall store, where they heard from managers about the firm's history, from how it first started to its rapid growth today, where it has amassed over 2,800 stores including one in every UK postal code.
The presentation covered topics including marketing strategies and tactics, customer retention, launching new stores, post launch activities and different roles within the marketing department.
Curriculum Manager for Business at Walsall College, Cordelle Taylor, said: "This exercise proved very valuable for students as it gave them a detailed and fascinating insight into the marketing activities carried out at one of the largest food store brands in the UK.
"It has helped to make them more aware about what the duties of a marketing professional entail and inspired them to think about their own career paths within the industry."
In addition, further divisions of The Midcounties Co-operative Group have also recently teamed up with other areas of the college to help boost students' career prospects; Science students have received a careers insight talk from the Co-op Pharmacy business and Supported Learning Internship students have developed their employability skills through taking part in mock interviews with the firm's community engagement team.
While after impressing bosses at Co-op Travel during work experience placements, four Travel and Tourism students were awarded with jobs and the chance to get their careers off to a flying start!
Jaswant Sembhi, Work Experience Co-ordinator at Walsall College, said: "Working in partnership with employers is essential to the college's mission of ensuring students leave with the skills and knowledge that will guarantee them jobs.
"The Midcounties Co-operative Group is one of the biggest employers in the region so we are delighted to be working in close partnership with them to further develop our students' employability skills."