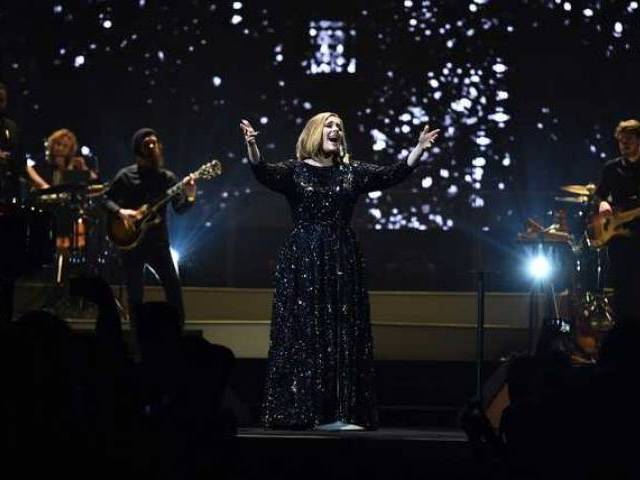 Donned as the world's biggest star, Adele easily rivals her single-named predecessors. At the first of her four sold-out Birmingham show, the fabulous British diva proved that she could belt out a beautiful ballad as easily as she could make crowds laugh.
The songstress used her huge platform to pay tribute to those killed or injured in Sundays Lahore bombings in a poignant moment.
Joined by the audience, Adele asked the Birmingham audience to wave their torched in solidarity with those affected by the tragic event where 69 people were killed.
The star previously paid tribute to those killed in the Brussels attack earlier in the tour.
As well as the show of solidarity, Adele wowed crowds with her awe inspiring vocals in some of her greatest hits including Hello, Chasing Pavements, Hometown Glory, and Rumour has it. 
The British singer enthralled fans in her usual casual charm, even welcoming one fan on stage that looked strikingly similar to the star herself, for the selfie of a lifetime. .