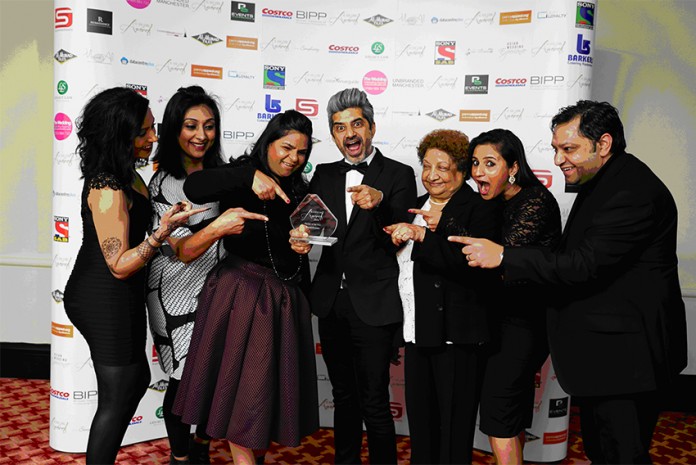 The Asian Wedding Experience Awards yielded a trio of accolades for gourmet catering business, Payal Events. The team celebrated winning, Caterer of the Year, Planner of the Year and also the Judges Award for Outstanding Contribution for Tarla Somaiya, who established the company 25 years ago.
Tarla handed the luxury events business down to her son Raj and his wife Sheetal, and the firm is the focus of a recent Channel 4 documentary 'My Big Fat Asian Wedding'. Payal Director Raj Somaiya said, 'We're thrilled to have won all of these awards, and particularly to see my mother being publicly recognised for her entrepreneurship and drive for having established the business in first place. For me, it's very humbling to be awarded for ensuring the business continues to grow and innovate'
The Asian Wedding Experience Awards took place at the Renaissance Manchester City Centre Hotel. Every year it recognises the work of Britain's best and most trusted suppliers, with a gala dinner which attracts the who's who of the UKs Asian Wedding Industry.
The hat-trick of honours for Payal comes hot off the heels of two more landmarks in the firm's history. This month they opened a third office in Birmingham to cater for Midlands' clients and they also held a birthday bash for hundreds of VIPs inside London's Natural History Museum, to mark a successful 25 years of trading.