As 2015 drew to a close, with remnants of Christmas cheer still lingering in the air for some, there remained some surprises still under wraps for a fated few.
On the penultimate day of December, the New Year's Honours List for 2016 was revealed and selected from the ranks of over one thousand altruistic and entrepreneurial men and women were not one, not two, no, nor even three, but FOUR individuals flying the flag for Britain's second city.
Powerhouses in business and community work in their own right, Nasir Awan, Aftab Chughtai, Abdullah Rehman and Habib Rehman, all from Birmingham, were recognised in the prestigious list.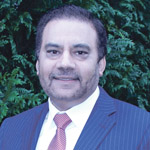 Nasir Awan, chief executive of Awan Marketing International plc, was bestowed with the Member of the Most Excellent Order of the British Empire (MBE) title for Services to Business and International Trade. Joining him in receiving an MBE was Aftab Chughtai, a Chair of the West Midlands Police Independent Advisory Group, who also runs a department store based in East Birmingham specialising in baby products, having been awarded the title for Services to Business and Community Relations in Birmingham. Abdullah Rehman, founder of the Balsall Heath Forum, also received an MBE honours in recognition of his Services to the Community in Balsall Heath. Local business owner Habib Rehman was also honoured in the list, receiving a British Empire Medal (BEM) for Services to Business and Community relations in Birmingham.
Humbled and privileged to be amongst those who received an accolade, the band of four Birmingham boys helped to make up the 5.7 per cent of individuals from ethnic minority backgrounds to be honoured in the list comprising of 1,196.
It was an honour for The Asian Today to host all four of the esteemed men in our offices for an exclusive interview following the revelation of the Honours list.
The selection of such a substantial number of South Asians in the New Year's Honours List in recognition of the contribution they have made to both their communities and British society as a whole is a strong indicator to the extent to which British Asians have made their mark on mainstream society, something which Abdullah Rehman agrees with.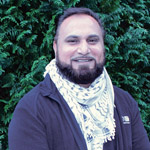 Abdullah, a community leader in Balsall Heath, said:  "We Asians are making a very positive change and it is very important to keep going forward.
"The last couple of decades have seen Asians in Birmingham contribute greatly in all aspects of the city life, in policing, business or politics."
Nasir Awan, who is also the chairman of the Asian Business Chamber of Commerce, reflected on how far the business community of South Asians had come in the past few decades: "If you walk down the high streets of the Asian community, the shops are much improved. [They] project the corporate image, which used to be lacking previously."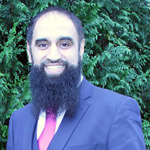 Aftab Chughtai, also a vice-chair of the Saltley Business Association, remarked on how much people's attitudes had changed, saying: "[There are] many, many more people who stand up, volunteer and help to change the services that they receive and the environment that they live in.
"Gone are the days that they might have expected it all done for them or that somebody else will do it."
The fact that 76 per cent of the individuals to be presented with accolades have "undertaken outstanding work in their communities either in a voluntary of paid capacity", according to The Cabinet Office, bodes well for the South Asian community at large, with their race-related and community-centric projects.
Looking to continue their fathers' legacies through their efforts in business and community work, all four of the men paid homage to their hardworking, generous and compassionate parents. Aftab, who dedicated this award to all the people who have worked alongside him in the last 15 years, acknowledged that his faith had also been a driving force for much of his community work, saying it had inspired within him the fortitude to keep "going even when times seemed dark".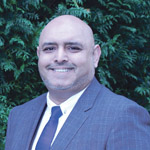 As sons of parents who immigrated to the UK for a better life for their future generations, being recognised for the national award has impacted these four men deeply. Habib, who grew up in a deprived inner-city area, having come to the UK as a young boy who couldn't speak a word of English, said that being the recipient of the award proved that
"you can achieve anything in life, if you're willing to put the time [and] effort in and focus on what you want".
The sentiment was echoed by Nasir, who migrated to England at the age of seven, adding that this showed: "Whatever your background and ethnicity, your achievements are recognised and duly awarded in this country."
Abdullah, who paid tribute to his late parents Sufi Abdul Rehman and Sofia Rehman, said: "It is all down to the foundations set by our forefathers who struggled so much for so many of us to enjoy success and prosperity today. I humbly thank and pay homage to them."
With 2016 fast rolling in, the insightful perspectives and wise words from these hometown heroes are sure to serve as food for thought for those individuals yet to set upon a resolution for this year. To all of those British Asian men and women who have been recognised for accomplishing great things within their respective sectors, a hearty congratulations from The Asian Today team!