 Leaves CPS After Being Cleared of 'Impropriety'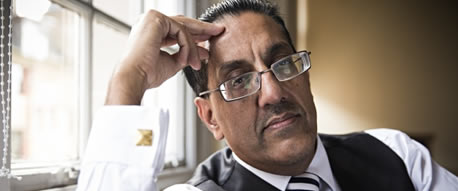 The head of the Crown Prosecution Service for the north west of England has resigned after being cleared of an allegation of impropriety. One of Britain's highest-profile prosecutors, Nazir Afzal, OBE, was at the centre of an investigation into a text message he allegedly sent to a defendant in a court case in Manchester.
The CPS insist that his resignation, which will be effective from the end of March, is not linked to the unfounded allegation.
A spokesman for CPS said: "We are continuing to reduce the number of staff employed across the organisation and Nazir Afzal is leaving the Service as part of this ongoing drive for efficiency.
"This is entirely unrelated to any issue of conduct and we are satisfied that there has been no impropriety on the part of Mr Afzal."
One of the region's top prosecutors, Mr Afzal has prosecuted and advised on many high profile cases.
He began his CPS career in 1991 in central London and has led approximately 700 lawyers, legal staff and administrators.
He took up his post in 2011 and was responsible for all criminal prosecutions across Greater Manchester, Lancashire, and Cumbria.
Earlier this week, his staff received an email stating his intention to resign in 2015.
Mr Afzal wrote in the four-line email that there was "no secret reason" behind his resignation following a 25-year-long career with the CPS.