 Issue 185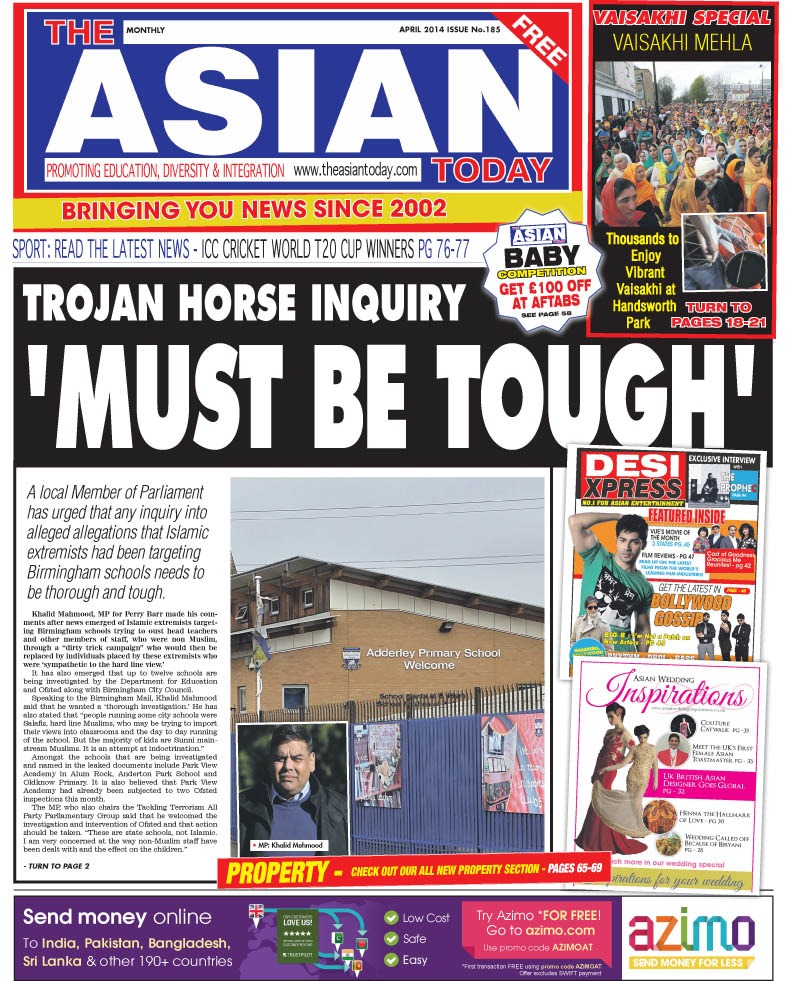 Issue 185 has been released! The Asian Today team has been extremely busy with events, award launches and of course keeping you up to date with all news and events in our society.
We report on the latest of the Trojan Horse Scandal hitting Birmingham schools and the impact that it is having on local communities.
This month also sees Sikh's celebrating Vaisakhi. The Asian Today is proud media partners of this year's Birmingham Vaisakhi Mela, taking place at Handsworth Park – so make sure you attend the free event which starts at 11am.
We spoke to Minister for Faith and Communities, Baroness Sayeeda Warsi on the importance of diversity in the UK.
Our DesiXpress supplement contains interviews with singer and songwriter, The PropheC as well as Bollywood actor Varun Dhawan.
We also carry on with our exclusive wedding section which includes highlights from this year's Asian Bride Live show, held at Birmingham's ICC arena.
Last but not least, make sure you check the sports section where we report on the outcome of this year's World T20 tournament.
Anita