 Sajid Saddique Missing Since 2007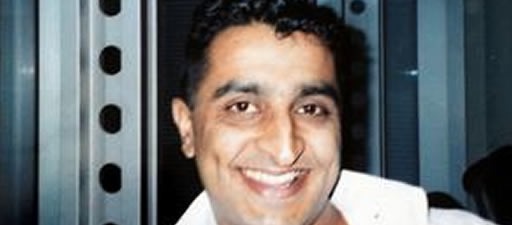 Detectives investigating the disappearance of a Bradford man who vanished seven years ago have launched a murder investigation.
Sajid Saddique, who lived in Allerton, has not been seen since February 14, 2007 after he attended a business meeting in Shipley.
Since this date, a dedicated team of officers have conducted a lengthy inquiry into his disappearance.
Now new evidence has come to light which suggests that Mr Saddique was murdered and police are re-appealing for witnesses to come forward.
Detective Inspector Steve Snow, who is leading the investigation, said:
"There has been a constant review of the evidence surrounding Sajid's final movements on the 14 February, and now new information has come to the attention of the inquiry team, which sadly suggests he was murdered.
"I am now appealing for anyone with further information to come forward and help with this investigation.
"Sajid was last seen in the car park of the Asda supermarket in Manor Road Shipley, at around 10.20am on February 14, 2007.
"Do you remember being in the area around that time or do you remember seeing anything suspicious?
"Do you remember seeing Sajid, or his car or a person with that car in the car park.
"He also had a very distinctive, diamond-encrusted Cartier watch. Do you know anyone who currently has a watch like this, or who previously had one in their possession?
"We realise that seven years ago is a long time, and it's been an even longer time for Sajid's family who have lost a father, a husband and a brother.
"But regardless of how long this investigation lasts, we are committed to establishing the truth of what happened to Sajid, so that we can help to give his family some closure.
"If you have information which would help the investigation, please call police on 101 or Crimestoppers anonymously on 0800 555111.