Birmingham Awards return for the fifth year to stamp overdue praise on the city's brightest and best.
Jas Sansi was there to capture the Award winners celebrating a sparkling night at the Library of Birmingham.
Heading across the city to photograph the Birmingham Awards, a young person asked me for directions to Opheem, the Indian restaurant owned by Aktar Islam. He was starting a shift there but must have taken a wrong turn. There are only eight Indian Restaurants in the world with a Michelin Star so no surprising it was hard to find.
I walked him to Summer Row to ensure he wasn't late and risk what is undoubtedly a great opportunity for a young person making his way in the field of hospitality. At Summer Row, he regained his bearings and sped off to start his shift thanking me for directions. I watched him as he disappeared in the pouring rain, about the same age as my daughter, making her first steps in a big city.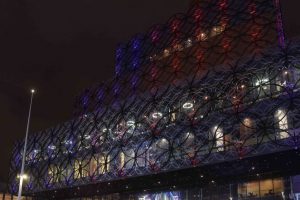 The notion of Birmingham being home to a Michelin Star would have been scoffed at when I was his age, but now, we have five; Adams, Carters, Purnells, Simpsons as well as Opheem. It's not the notion of culinary excellence that's being scoffed now.
Brum has been on a remarkable journey over recent years. A journey, for which, the Birmingham Awards was established, by Ifraz Ahmed and Anita Chumber to recognise, reward and roar.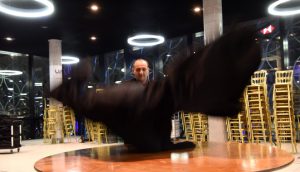 Hosting the awards at the Library of Birmingham was a stroke of genius. The logistics of transforming the space from a learning environment to one holding an Awards Dinner are almost impossible to comprehend.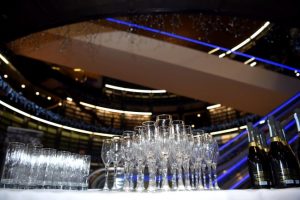 Access to create the magic was granted at 5pm. 500 guests were expected at 6:30pm. If you do the maths, you realise, the maths cannot be done. Unless of course you have people managing the 'Get In' to include Unique Venues Birmingham on site, Mahirs Experience on catering, Purple Square on the Audio Visuals, Vibrant Networks on the IT and Aston Performing Arts on the Entertainment. Above and beyond does not begin to describe what these teams achieved.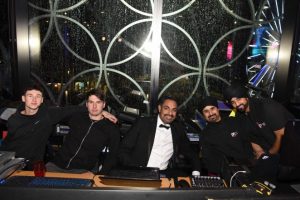 Doors opened on time for registration and a drinks reception hosted by Bottega Birmingham headed up by Evelyn Armstrong, pictured below with Shelia Kelly-Trow.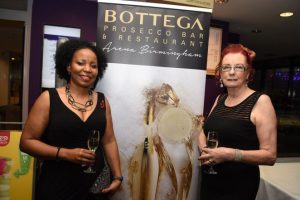 It was great to see familiar faces and new faces at the annual event. A recent statistic demonstrated Birmingham attracts a lot of on line attention, ranking very high in the number of social media posts about the city. However, when this figure is adjusted for population size, our position falls drastically. We need to bring more people into the conversation, and not rely on more conversation from the same people.
Birmingham Awards 2019 was hosted by Heart FM's Ed James who did a fabulous job as always in bringing the whole evening together. The Drive Time presenter tweeted 'The great and good were out in force to collaborate, support and elevate this amazing city of ours.'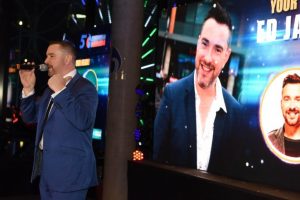 Special thanks to headline sponsor Bobby Singh from Love Your Postcode who has redefined the concept of branding in becoming one of the most recognised individuals in the region. Bobby Singh hasn't just disrupted, he has shaken the foundations and blown the ceiling off Property and Real Estate Management.
Keynote Speaker was Midlands Metro Mayor Andy Street. Mayor Andy Street has fuelled the success our region has enjoyed over recent years whilst adopting a unifying tone at a time of national division.
It was great to hear from Andy who addressed the floor and disagreed with the belief most people consider Manchester the second city, he suggested London was now the second city with Brum firmly at the top.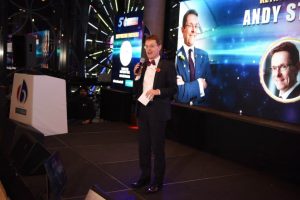 Thank you to Birmingham Awards for supporting LoveBrum on the evening. LoveBrum is the charity for an even better Birmingham, supporting local projects bringing real change to our city.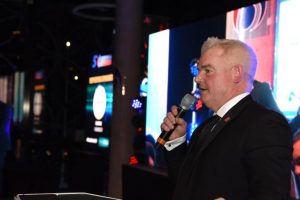 Great to hear from LoveBrum Chair Tim Andrews and CEO Paul Mitchell.
Congratulations to all finalists around whom the entire evening was shaped. Let's take a look at the winners: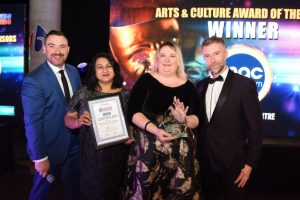 Arts & Culture Award: Midlands Arts Centre (MAC)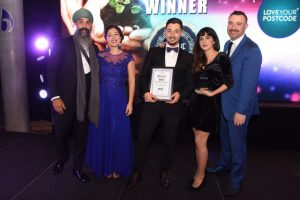 Social Enterprise of the Year – Evolve Birmingham
Contribution to Education Award – Sarah Mulin (Priory School)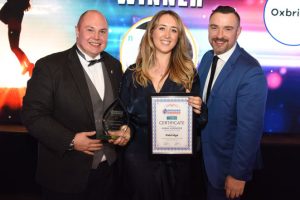 Young Achiever of the Year – Anna Assinder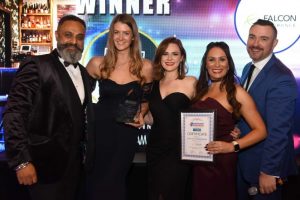 Bar or Pub of the Year – Hotel du Vin Birmingham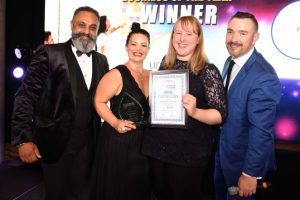 Business of the Year – Unique IQ ltd
Sporting Initative of the Year – WBC Womens Boxing Club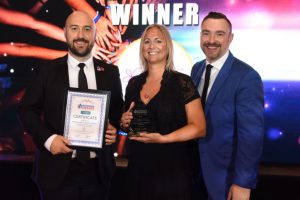 Community Initiative or Charity of the Year – Birmingham St Marys Hospice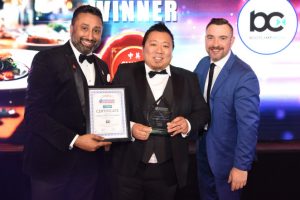 Restaurant of the Year – Chung Ying Cantonese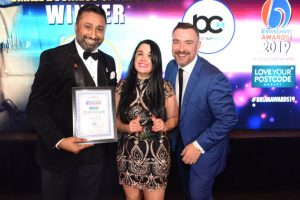 Small Business of the Year – Trimz and Tantrumz Childrens Salon
Professional of the Year – Stephanie Taylor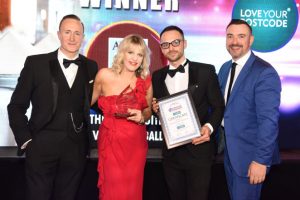 Venue of the Year – Aston Villa Holte Suite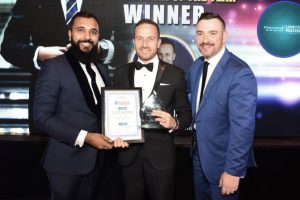 Business Man of the Year – Stacey Barnfield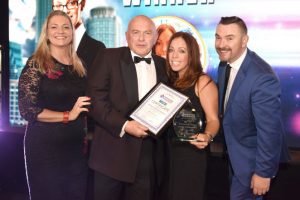 Business Woman of the Year – Natalie Taylor-Herrick
Judges Award – Hailey Hanson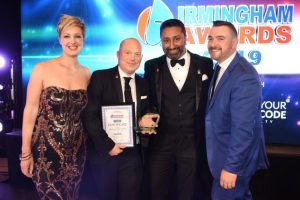 Networker of the Year – Adam Andrew Hayes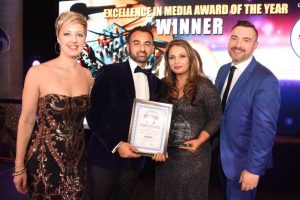 Excellence in Media – Balvinder Sidhu (ITV)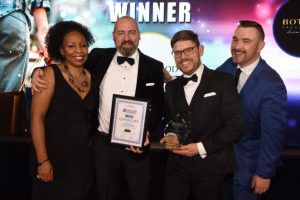 Best Shopping Experience – Touchwood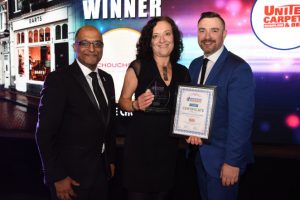 Independent Retailer of the Year – Chouchoute Chocolaterie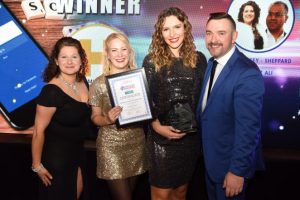 Best Use of Social Media or Marketing – Birmingham Hippodrome
Brummie of the Year – Anita Bhalla OBE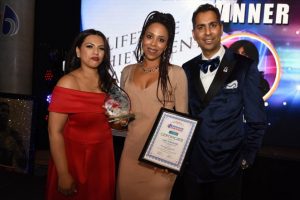 Lifetime Achievement – Jaki Graham (Award collected by Jaki's daughter Natalie)
Looking forward to seeing you all again at Birmingham Awards 2020. Birmingham is a remarkable city and this is absolutely our time in the spotlight. Great work everyone in delivering another fabulous night in Brum.
Full set of images: https://www.flickr.com/photos/jassansi/albums/72157711708092378
Birmingham Awards: https://www.birminghamawards.co.uk
LoveBrum: http://lovebrum.org.uk
Love Your Postcode: http://loveyourpostcode.com
Jas Sansi is a freelance photographer based in Birmingham, a trustee for LoveBrum and contributor to The Asian Today newspaper.
@jassansi 07930 837 505