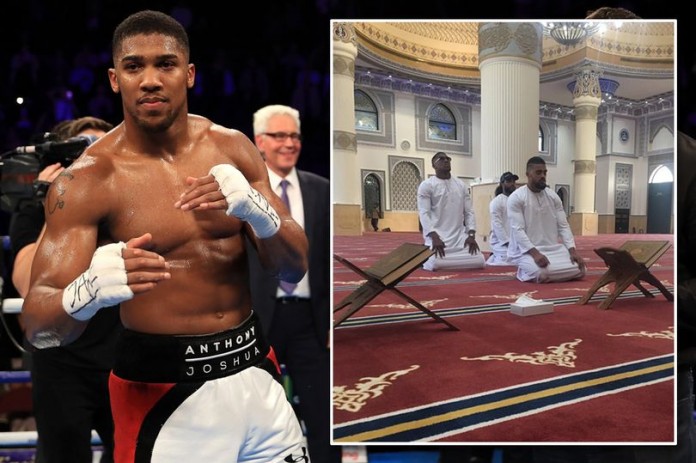 The renowned British Boxer has been at the receiving end of racial abuse, after being snapped praying in a mosque. The world heavyweight champion was visiting Dubai prior to his mega fight with Wladimir Klitschko.
The cause of the abuse being the fact that Joshua was seen in the holy building, taking part in Asr prayer, which is usually recited by Muslim.
While Joshua himself is not Muslim, he posted the picture to his Instagram page, with the caption stating: "Besides luck, hard work & talent. Prayer is a solid foundation. It was nice to join my brother as he led through afternoon prayer (asr)."
This triggered an enormous amount of abuse being hurled at him through social media, with his own fans even threatening to unfollow him on Twitter and Instagram
Joshua stated in a previous interview, 'I'm not going to dig anyone for their beliefs or anything like that, but I definitely feel religion is a big part of life, whether you believe in it or not, in everyone's day-to-day life religion's a big part," Anthony previously told PA. Prayer and so on, and beliefs, is definitely important to me. I don't have a preferred religion. I'd have to do research.
I was born a Christian but as I've grown into my own man I don't attach myself to a religion, 100 per cent I have faith. Then, it's locking into what suits me."