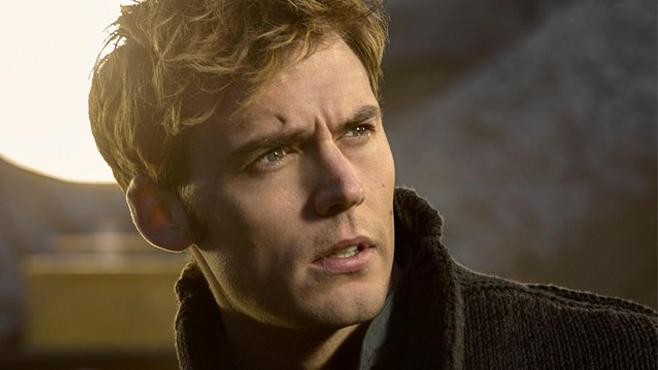 Sam Claflin who plays Finnick Odair in "The Hunger Games" wants to see the popular action film series return to the screen.
The 29-year-old actor said: "The great thing about what Suzanne Collins did was to create a world where people want to learn more about it and I think they absolutely have the platform to do [prequels].
"I think there's so many juicy elements to this story, elements that people want to know more about, I think telling the story of how the 'Hunger Games' first started that to me is interesting. To see Woody Harrelson's character, do his Hunger Games? I think it really really is something that could be done."
Natalie Dormer, who plays Cressida in "The Hunger Games" also said: "I adore Suzanne Collins for her bravery and her imagination and everything that is the success of 'The Hunger Games', the genesis, it all comes from Suzanne.
"She wrote such a complex world and yet at the same time had so many scenes that deal with all the things we're struggling with our own time and zeitgeist."
Whilst Sam and Natalie are keen for the prequel to be on screen as soon as possible, Jennifer Lawrence – who portrays protagonist Katniss Everdeen – thinks it is "too soon".
She said: "I wouldn't be involved. I think it's too soon. They've got to let the body get cold, in my opinion."
The rumours of a possible prequel have been fuelled by comments made by Lionsgate's Vice Chairman, Michael Burns who said the franchise "will live on and on".