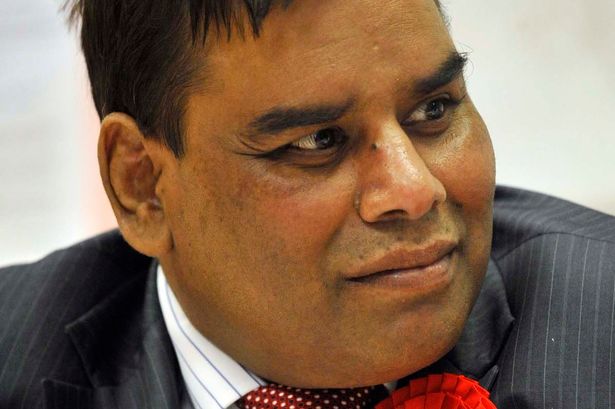 "Outer areas of the city do well, but there's a ring in the middle where the opportunities are not there."
Birmingham MP, Khalid Mahmood, has backed claims that some Muslims may have struggled to integrate into British society, stating that both central government and local councils must accept some of the responsibility.
The Perry Bar MP spoke out following the release of a survey which showed Muslims still held negative views of about homosexuality and the status of women.
The study, conducted by channel 4, will form the basis of new television documentary, 'What Muslims Really Think,' which will be presented by the former head of the Equality and Human Rights Commission, Trevor Philips and is due to broadcast  tonight.
However, Mr Mahmood has criticised the authenticity of the survey, carried out by ICM on behalf of Channel 4, as it does not accurately reflect representative views of British Muslims, adding that politicians had made a series of mistakes which meant some Birmingham Muslims from poorer families were left feeling "isolated".
The MP said: "Muslim families with a bit of money are able to move out and you can see that they are more than happy to live in somewhere like Erdington or Sutton Coldfield.
"But you also get areas with a very high concentration of Muslims where the same families have been there for generations because if you don't have the money it's not possible to move around the city."
It had been a mistake to provide funding to community organisations which focused on one ethnicity or religion, he said.
"If you have an organisation which is for a geographic area, for Lozells for example, then it means all the people in that community come together. They are forced to, in a way."
"We have a very successful city centre, which of course I welcome, and then the outer areas of the city do well but there's a ring in the middle where the opportunities are not there."
"That's only half the community. Some of those figures, you could cut them in half to get the real figure."
The national poll found that 98 per cent of West Midlands Muslims felt they were able to practise their religion freely in Britain and 89 per cent said the UK was a good place for Muslims to live, while just two per cent disagreed.
Presenter Trevor Phillips said the Channel 4 findings pose profound questions for society and the implications for cross- relations between Britain's Muslim and non-Muslim communities.
He said: "Hearing what British Muslims themselves think, rather than listening to those purporting to speak on their behalf, is critical if we are to prevent the establishment of a nation within our nation. Many of the results will be troubling to Muslims and non-Muslims alike."