 Apply Now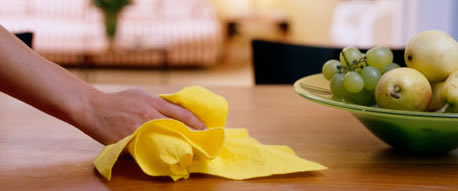 Betty has been commissioned to make a fourth run of Obsessive Compulsive Cleaners for Channel 4.
The 12×60' series will follow people who, by their own admission, cannot stop cleaning and carefully matches them with someone whose home is in dire need of a spring clean. Together these people with such contrasting compulsions explore how their different behaviour affects their lives.
The third series of Obsessive Compulsive Cleaners averaged 1.9 million viewers (7.72% share) when it aired in October 2014.
Obsessive Compulsive Cleaners was commissioned for Channel 4 by Kate Teckman, Commissioning Editor, Features and will be overseen by Commissioning Executive, Helen Cooke. The fourth series will be executive produced by Vicky Hamburger and series produced by Ross Anderson for betty.
Kate Teckman said: "We all see a bit of ourselves in both the obsessive compulsive cleaners and the homeowners. We look forward to many more compelling and endearing stories of complete strangers helping and learning from each other in the fourth series."
Vicky Hamburger said: "We're excited to be making a fourth  series of this hugely successful format, matching cleaners with those whose homes are in real need of a helping hand. These cleaners will stop at nothing to achieve their idea of perfection."
"Betty are making a fourth series of the hit show Obsessive Compulsive Cleaners for Channel 4 and we are looking for people to take part. If you are interested in finding out more, please get in touch by emailing:
clean@betty.co.uk
or calling us on: 0207 907 0892"