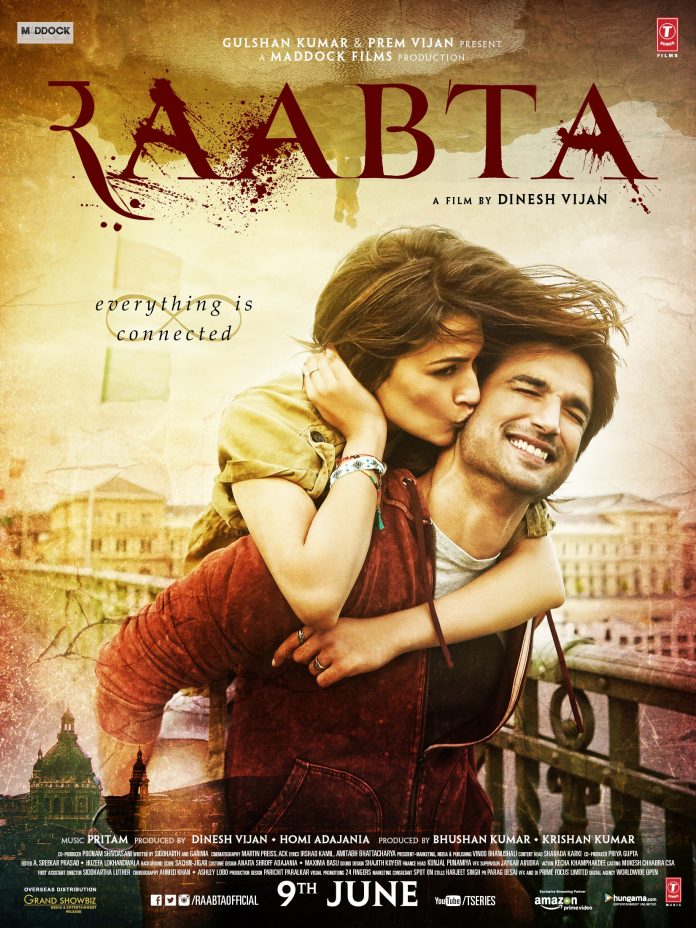 Raabta has been setting the music charts on fire lately and is one of the most anticipated mystery movies of the year. Set in two different times, this story follows a man and woman as they fall in love in both the past and present, starring Sushant Singh and Kriti Sanon.
We sat down with Kriti to find out about her two intriguing characters, what it was like on set, and how it  was working  with Sushant.
Tell us about your character, who do you play and what are they like?
I play two characters who belong to two different times. The current character, Saira, is independent, owns a chocolate shop, makes chocolate. She gets nightmares and doesn't understand why, they're a big question mark in her life. She's a little quirky, a little off, but with all of that she's very enduring and very lovable. The flashback character is Saibar, a warrior princess that can do anything to protect her land. She's impulsive and strong headed and knows she's the most beautiful girl in that territory.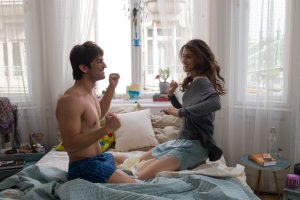 What was it like on set?
I had a great time working on Raabta. We learned horse riding, swimming, scuba diving. For the flashback I had to learn mixed martial arts and hand to hand combat for the chase sequence. There was a lot of prep that went into refining these two characters. We show for two months for the current time and we were all in sync and enjoying every scene. Everyone had a say in a lot of things.
As a young actor, what advice would you give to those looking to enter the industry?
You need to enjoy what you're doing, because it's something you want to do all your life. Make sure you have great passion for it and a very, very strong belief in yourself. Don't let anyone tell you that you can't do it. When you really believe in yourself and work hard for your passion, nothing is unachievable. There will be people on your journey who will try to put you down or discourage you, but nothing is too big to achieve.
What was it like working with Sushant Singh?
He's a fantastic actor he's someone who is like a chameleon because he really gets into the skin of the character he gets into a lot of detail of what his character would be like and he does a lot of homework. He has a very strong method of preparation but he also loves improvisations and collaborations and following what the director really wants.
We were really listening to each other and reacting to each other and they were very natural and organic. Whilst shooting we began understanding each other as actors so the chemistry got better with time.