The British Asian Trust, a charity founded by HRH The Prince of Wales, is celebrating the start of Ramadan by partnering with the British Pakistan Foundation, forging an exciting new relationship that highlights each organisations' shared commitment to transforming lives and strengthening relations between the UK and Pakistan, and beyond.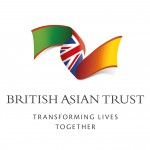 The partnership will be officially launched at The Trust's annual Celebratory Iftar Dinner, at London's Savoy Hotel on Tuesday 6th June. The collaboration demonstrates the British Asian Trust's goal to bring together people of all backgrounds to celebrate the charitable contributions that so many make to support important causes.
The event is supported by the British Asian Trust UK Advisory Council members Zameer Choudrey, CEO Bestway and Haroon Sheikh, CEO Caretech, and will be attended by a range of NGOs, charities, philanthropists, business and community leaders, with The Right Honourable Priti Patel, Secretary of State for International Development as a key guest. Other confirmed guests include international music producer Naughty Boy and the event will be compered by national radio presenter Noreen Khan.
Richard Hawkes, CEO British Asian Trust said: "We are delighted to partner with the British Pakistan Foundation and work with them to bring people together who share a commitment to empowering people to realise their full potential. It is the invaluable relationship we share with our supporters that allows us to back innovative, scalable and lasting solutions to the challenges of poverty."
The British Pakistan Foundation is a bi-partisan, secular, community building, non-profit platform founded in 2010 working towards engaging, uniting and empowering the community of over one million British Pakistanis in the UK, in particular the youth.
The British Pakistan Foundation is committed to empowering the British Pakistani community by focusing on professional development
Zahra Shah, CEO, British Pakistan Foundation said: "The British Pakistan Foundation is committed to empowering the British Pakistani community by focusing on professional development across industry sectors and career levels (since one in five British Pakistani is unemployed or under-employed) and supporting entrepreneurship. We are honoured to support the British Asian Trust and to join hands for the annual Iftar to bring together like-minded individuals from the community who need our help and assistance both here in the UK and in Pakistan."
The British Asian Trust works across South Asia to eradicate inequality and injustice. This year, the British Asian Trust's work in Pakistan includes a new multi-million three year Women's Economic Empowerment Programme funded by the UK Government's Department for International Development. The programme will work with seven partners to support 12,000 women to learn the skills they need to make a living and have greater control over their earnings.
In the past, funds raised during Ramadan have supported important work in Pakistan by helping children from the poorest communities access quality education and giving them the building blocks for a brighter future. Zakat donations have enabled young people to complete their education at sixth form level and obtain scholarships to Habib University. Families are also supported in multiple ways, including funding and mentoring for young entrepreneurs and equipping them with materials and opportunities to start news businesses.