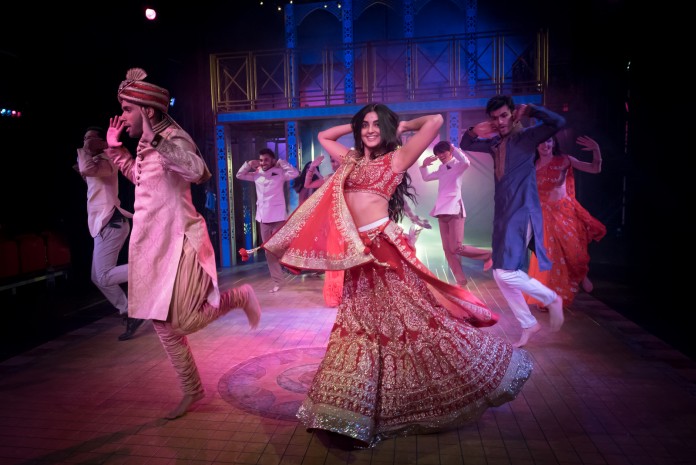 Glittering musical Bring on the Bollywood returns to the B2 stage in May
Belgrade Theatre to host Bollywood Dance Classes with performer and teacher Sneha Singh
Following huge success in 2016, the Belgrade Theatre is welcoming back the smash-hit show Bring On The Bollywood to its B2 auditorium this May, in a new production with Phizzical and Vivacity Key Theatre.
Created by Samir Bhamra, the master of authentic Bollywood inspired work, Bring On The Bollywood is a Bollywood dance-theatre extravaganza. Bringing a festival of colour and Bollywood magic in a major new production, Bring On The Bollywood brings audiences new and old together for this delightfully romantic riot of Anglo-Indian exuberance.
Having lived in London for 14 years, Dr. Katrina Pawar is summoned to her ancestral home, the shabby and un-chic Lakshman Villa, for her younger brother's wedding. Sensing an opportunity to finally make a match for their last unmarried child during the festivities, Katrina's parents search for a potential suitor for their quick-witted and resolute daughter.
As the good-looking Bollywood film director Amit arrives at Lakshman Villa, along with his newly eligible British personal assistant Ronny, Katrina must navigate the true course of love between East and West.
Inspired by classic Indian cinema, Bring On The Bollywood also revels in the shared dramatic heritage between the UK and India, as well as contemporary British Asian influences.
Samir Bhamra said, "'Bollywood' is widely perceived to be a low-brow art-form that requires no skill. Not only is it – in my experience – the hardest art form to crack, but it shares more than people realise with the classical Western arts.
"Bollywood would not exist if it were not for Shakespeare being presented in British India, and soon adapted into local languages for the wider communities. Both traditions teach us valuable lessons about people and life, and that's why they continue to connect so well."
Bring On the Bollywood is directed by Artistic Director of Phizzical, Samir Bhamra, a multi-disciplinary artist and producer. In addition to his role as creative director of the London Asian Film Festival, Samir delivered three large scale performances during the London 2012 Olympic and Paralympic Games.
He developed his skills at the National Theatre and was seconded to the Royal Shakespeare Company working the World Shakespeare Festival. He is also a controversial judge on Just Bollywood – the UKs leading inter-University dance competition since its inception three years ago.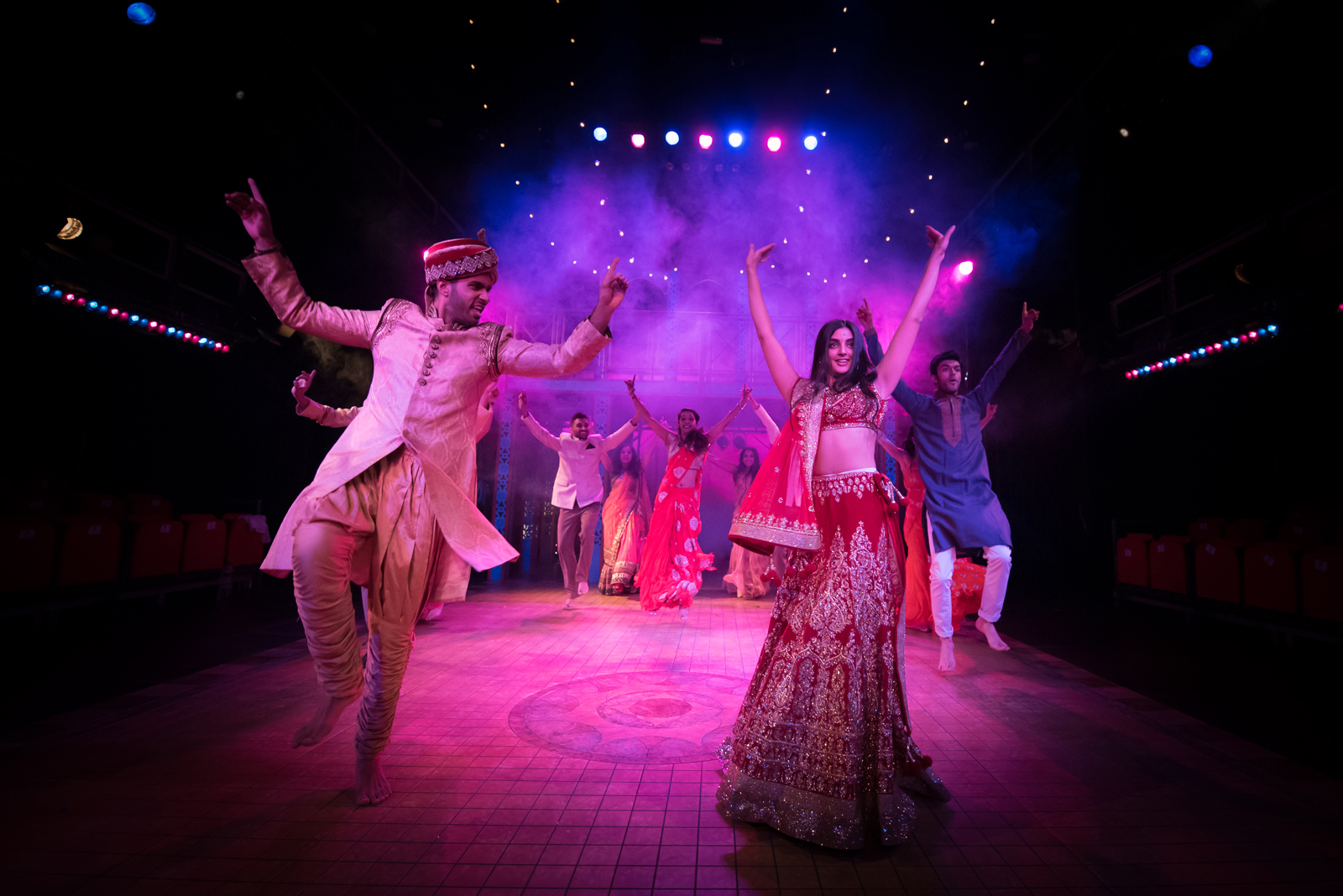 Bring on the Bollywood runs in the B2 auditorium at the Belgrade Theatre from Sat 6 to Sat 13 May. Tickets are available now priced from £15 by calling the Belgrade Box Office team on 024 7655 3055 or online at www.belgrade.co.uk.
Continuing the Bollywood theme at the Belgrade this spring, the theatre will also be running Bollywood Dance Classes starting on 29 April and running on Saturdays until 24 June. This will be an opportunity for people of with all levels of experience and ability to learn some Bollywood moves to impress on the dancefloor!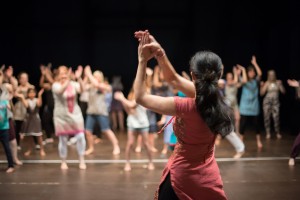 The classes will be run by Sneha Singh, a dance performer and teacher. Sneha spent five years training in Bollywood Dance with Shiamak Davar's Dance Academy (SDIPA) in India and three years in England training in Ballet, Tap, Jazz and Contemporary Dance.
She has choreographed shows for Chester and Warrington City Councils and as well as performing in the Belgrade Mela, has run workshops with Wolverhampton University, Sanjhi Indian Association, City College Coventry and for Shoot Festival.
Sneha said, "What I love about, and what keeps bringing me back to Bollywood is, that it has an element of fun and storytelling to it. At the end of learning a routine, you don't just learn the moves and have a fantastic workout, but you've devised a piece – a performance! The music always helps to brighten your mood, and encourages everyone, irrespective of abilities to join in!"
A limited number of places are available at beginners level from 2pm to 3pm and advanced level from 4pm to 5.30pm on Saturdays. Book now by calling the Belgrade Box Office team on 024 7655 3055 or online at www.belgrade.co.uk.