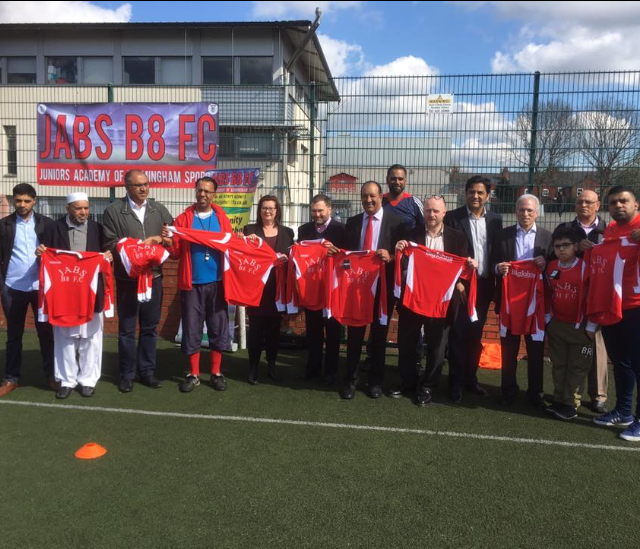 Congratulations are in order after a local youth football organisation was gifted an official kit in recognition of their hard work and success.
JABS B8 FC is a Birmingham based footclub that gets kids off the street and involved in football as a way to improve their fitness, sociability and confidence. Formed back in 2014 by Mohammed Ali, JABS has since gone from strength to strength, taking on dozens of young kids and holding matches, tournaments and more.
They currently have more than sixty kids signed up (all over the age of eight) whom have been provided with their own kit. The ceremony for the presentation of the kit was attended by Labour MP and Metro Mayor candidate Sion Simon, as well as Liam Byrne MP, local councillors, police members and parents.
The importance of Jabs goes beyond football however as the organisation has been praised for improving kids self-esteem, promoting a healthy lifestyle and fostering leadership, teamwork and motivation in kids that, given their often low-income and inner city background, would find such support systems hard to come by.